Qualities and skills of a successful salesperson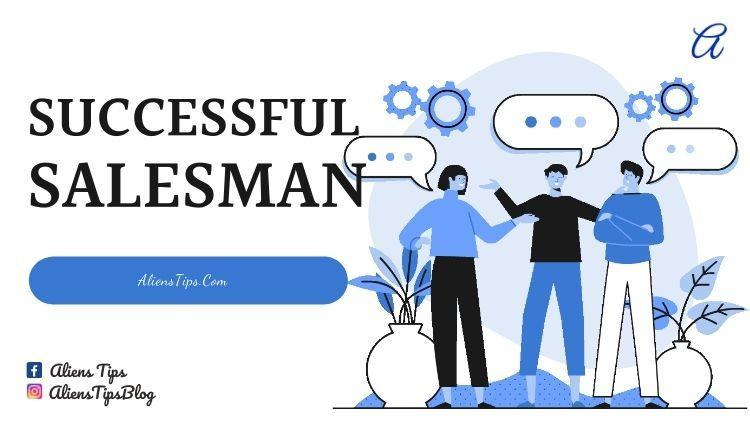 Are you a sales representative who fails to achieve high sales percentages ? If your answer is yes. Either you do not have enough information about your product.
Or do not establish long-term relationships with your customers.
Or do not possess the qualities of outstanding in the profession of selling.
We will remind you of the skills of a successful salesperson! To achieve high sales percentages in simple ways, by which you bypass your colleagues from the sales representatives in the percentage of sales and you can increase your sales .
But first, I know that there is not one way to sell a specific product, but there are thousands of ways, and each method depends on the type of customer, his need and his problem that you can solve through your product (if it solves the problem), and you can help him and bring benefit to all parties to the customer, you and your company.
Today we continue the rest of the series of articles How to become a successful sales representative ? You can refer to the previous articles if you have not seen them before, and this is your first visit to the Aliens tips blog
* How to be a successful sales representative
* Sales representative tasks
Today, we are going to talk about
The skills of a successful salesperson
Marketer
Adaptive
Creative
Time manager
Source of information
Visionary
Understanding customers
The art of persuasion
Communication skill
Marketer
Product introduction.
I seek to introduce customers to goods, services and new news about your company and your products in ways that fit their prevailing concepts and try to convince them to buy these products.
Qualities of successful leaders | Traits of leadership
Adaptive
Acclimatization.
Present your product to the customer and sell it in the light of what the customer wants, needs and understands, not in the light of your products and presentation that you use.
Successful salesperson has innovation.
Success is a great thing, but it requires a great effort, and this only comes by making an effort to present everything new and to give production men new and advanced ideas that suit the desires of buyers and current and potential customers.
17 Aliens Creative Thinking Skills | How to Think Creatively?
Time manager
Successful salesperson has time management.
Your duties as a sales representative are many meet customers, display goods, handle complaints, and collect money. Your value is equal to money for you. If you do not manage your time very much, a lot of time and effort will be lost, and the return will be little.
Related Articles link for time management:
Source of information
Availability of data for the company
You have several research assignments; You are the one from whom a large part of the information about the market, the desires of consumers, their satisfaction with the commodity and the possibility of their acceptance are taken from it new product .
visionary
Successful salesperson Provides a vision of success
When the company sets its future plan, it does not forget the sales manager of each region, as well as the sales representative who has a major role in developing the initial form of the sales and marketing plan.
Creative person in business | How to start a business with less capital?
Understanding customers
Customer behavior
You are dealing with multiple categories of people and therefore you must understand how these people think and feel, and the degree of accuracy of knowledge and sensitivity of knowing your role as a successful salesperson and his in the sales work.
Related articles:
5 Tips to Boost Your Creative Thinking Skills | Aliens Tips
sellers recipes buyers and how they affect their decision to buy
The art of persuasion
Persuasion to buy
To have high negotiating skills such as reading others and understanding their way of thinking so that customers do not leave you and go to your competitors, and you have the ability to help the buyer to choose the things that benefit him from your products and convince him to buy them from you.
I recommend you to read these articles: How Do You Convince The Customer To BUY?
23 Incredible kitchen Remodel ideas will shine Your kitchen design
Communication skill
To be a listener to your customers and to understand their desires and needs, and to be a speaker with the ability to present yourself and your products to others.
The three skills of successful salesperson (communication skills, reading others, the art of persuasion ) If they are not available to you, do not worry. You can learn them through readers and apply what you have learned.
With time, you will notice an improvement in your level and an increase in your sales .
8 Aliens Steps of decision making | How do you make a fateful decision?