12 Affiliate Marketing [Problem Solved] and FAQ, Must Know!!
If you're interested in getting started in affiliate marketing, or if you already are affiliate marketing, because I'm going to share with you.
12 Most FAQ About Affiliate Marketing and Starting A Blog!!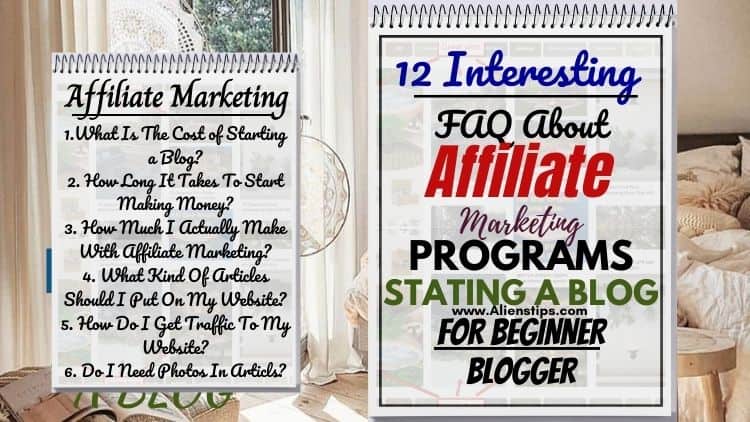 So if you're interested in making money online, feel free to look around the Blog articles and you might find some stuff that will help you.
1. What Is The Cost of Starting a Blog?
How much is this going to cost me on starting a blog and how much am I going to have to invest in starting a blog?
How To Start A Blog And Make Money in 2021 I Make Over $5,000mo Blogging!
When you're creating a niche affiliate marketing website, you basically have several options that I would suggest to you.
WordPress.
Wix.
Joomla.
Drupal.
These are website builders and there are plenty of website builders that I've tried many of these and I keep coming back to either WordPress or Wix.
WordPress is the cheaper, Wix is for sure more expensive.
The trade-off is WordPress has a little bit bigger of a learning curve, so you do need some experience if you don't know exactly what you're doing and Wix is just so easy to use.
2. How do niche affiliate marketing websites make money?
There are three different main ways that you can monetize a niche affiliate marketing website.
I personally recommend you using one main way "affiliate marketing" and then maybe a second way but there are three main ways that you can across the board.
1. Affiliate Marketing links.
It can be Amazon affiliate links, and that's the full guide to Make Money with Amazon affiliate or Amazon Associate Program if you would like to start right now.
or can be other companies' affiliate links. You can even make $1200 with 12 Affiliate Marketing Programs Without A Blog
You suggest a product to someone as they're reading your website, when they do purchase that product, you get your commission from the company.
So, I suggest one of these 16 Kickass Affiliate Marketing Programs to Join a high-paying if you are a BEGINNER Blogger and that's going to be the bulk of the money that you make on your website.
2. Google Adsense to your website.
You basically just click a couple of buttons to add this to your website and it's basically Google paying you to place advertisements on your website.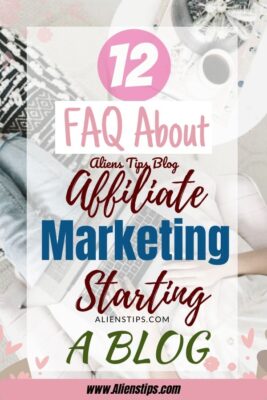 These ads can be from various companies and be in various places on your website.
Small ads may be on the top, side, or down at the bottom.
And basically, Google will pay you for all the traffic that sees those ads.
so you're just passively going to make money as you get people to your website.
There are many more ways to monetize Your blog like those 10 Spectacular Ways To Start Making Money From Your Blog?
I have made a Full tutorial containing 22 Tips on How To Apply To Google Adsense Also Actually Get Approved?
3. Digital Products.
If you put together an e-book and you sell that on your website for ten or fifteen dollars, you can make a lot of money there.
Maybe someone would want a refund or the download didn't get properly.
If you want it to be completely passive, the way that I really recommend, then I recommend you monetize with affiliate links and possibly Google Adsense.
That'll be completely passive.
You don't have to deal with any customer service on the site.
3. How long does it take until you start making money with affiliate marketing by your blog?
This is a very common question.
A lot of the time we want to make money quickly, but with niche affiliate marketing websites, it's not a quick return.
You need to be patient and play the long game here.
Now, I've seen sites have made money in the first couple of months.
You can start getting affiliate commissions in the first couple of months just from people seeing the site and using the links.
If I were to give you a general benchmark amount of time of how long it's really going to take until you start making a substantial income.
it's probably between 6 months and twelve months.
That's will be a safe amount of time where you can assume that you're going to start making money.
4. How much money do you actually make with affiliate marketing?
I would say a modest benchmark of how much money you're going to be making with Affiliate Marketing is at year one.
your site should be making about $1,000 per month completely passively with Affiliate Marketing.
Now, it will keep growing even if you're not putting more work on this site.
So by year two, you're probably going to be around the $ 3,000-month benchmark.
And that's How I Made My $3,941mo Blogging with Affiliate Marketing.
So it's going to continue earning about that same amount that it's making with Affiliate Marketing in year two.
5. How many articles do I have to write on my website?
I advise at least 30 articles on your website.
That's it, at least 30, you can do more but not less than 30 articles on your website.
That's the simple answer.
6. What should I be writing in these articles?
7. What kind of articles should I be putting on my website?
Now, I've got an article going into detail on these things.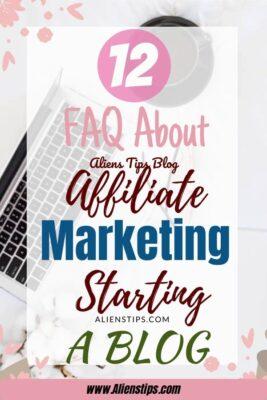 But there are three types of articles that you should be writing.
Education.
ِِAnswering questions.
If you can put together a good helpful article that gives that answer, Google will show it in the search results.
Review a specific product.
You can even compare two different products.
This product versus this product and then you're giving a review on both with the Affiliate Marketing links.
and suggesting what might be a better option for someone in a certain situation.
you see these as specific products on Amazon, and then you write a full extensive review about that product.
so meanwhile, someone's looking at that product on Amazon.
they may read the short reviews on Amazon with your Affiliate Marketing link.
But then they might also go to Google and type in that product and review and look for something that's a little bit more in-depth.
That's where your content will come in.
This is much like the Review Posts.
But it's going to be suggesting the top ones in the industry or in the niche and then essentially for each of those five items, or three items or ten items, however long the list is.
You're writing a short review with Affiliate Marketing links, maybe the pros and cons of what that item is and why they're a good option for someone to purchase.
8. How long Should The Articles Be?
Another very candid answer here and that is at least 1000 words.
You need to aim for 1500 words or more.
But if you can get at least a thousand words in your article, that is a great starting point
and Google will easily rank that content.
9. Can You Outsource The Writing Of The Articles?
The answer is Yes and No. I've had experience with this,
I've tried out a couple of different companies and what I can report back to you is that it's going to cost you a substantial amount of money per article to get a good article written.
There are websites that offer this and you basically give them the title or the topic and then they have writers who do research on it and write the whole article for you.
The price ranges vary by how many words are in that article.
So for going off the basis of using 1500 words per article,
you're willing to pay between $9 and $90 for that article.
I've tried a couple of different tiers to see the quality of the content that comes out of it, and I found that the lower tiers.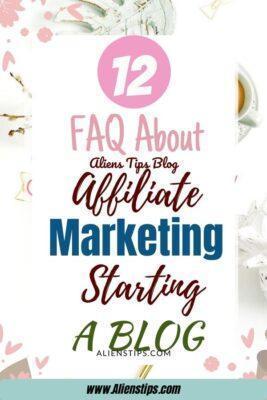 The $9 and the $12 for an article are just so bad and it's radically a waste of your time.
In my opinion, it's better for you to simply write the article yourself.
Are you willing to spend $32 per article to get them written for you!!?
A lot of the time by writing them yourself, you just naturally put in better quality.
and maybe with a little bit more research into your articles.
you will save yourself $32 to get that article, so that is up to you.
However, if you're willing to pay for more of the premium articles to be written, you can get pretty good content.
10. Do you need photos in your articles?
That's a really good question.
And it doesn't come to mind of a lot of people. Yes, you do need photos.
In my opinion, to have one photo at the top and keeping the file size of the photo small.
If you can resize the photo, I like to make it about 820 pixels wide by whatever the corresponding ratio is tall.
By using that size or similar.
It makes the photo file size small, so your website still loads fast, but the quality of the image is still clear. So there's no pixelation.
11. What is your best tip or best piece of advice you can give to anyone starting a niche affiliate marketing website?
The best advice I can give you is two-part.
Focus on the long game, you're going to earn money, but not soon.
Get all your articles out as fast as you can.
Like I said in the beginning, you want to get at least 30 good articles on your website.
And if you can get them out, one per day for the first 30 days, and then not touch your site ever again.
you are going to be in really good shape and Google will love that high velocity of uploading good content in the beginning.
So even if you can only have one article per week, that's still good for Affiliate Marketing.
But what I don't want you to do is create your site, put an article on it and then come back six months later and then start adding more articles then.
Google won't like you, Google likes the high velocity of new content in the beginning.
So my advice when you create your site, start getting your content out as early as you can.
The most frequented Question I get.
12. How Do You Get Traffic To Your Website?
The answer to this is search engine optimization or SEO for brief.
The best of your traffic comes when you write good content on your website.
it's going to start showing up in Google search results and that's where people are going to find it.
So when they search for something in Google, people are searching so many things every day.
If you're writing good content, it's going to show up in these search results and people will click on it from Google.
There are other things that help you To Boost Your Traffic, and I made a full article explaining how if you want to check just click on How Could I Increase The Traffic Of My Website Free Without Paying a Cent.
It takes around 6 to 11 months until you really start showing up in Google.
Just be patient, focus on writing high-quality content, and then just letting it show up on Google.
Now in the beginning, while you're waiting for your content to rank on Google, There are some small things you can do here and there.
the most common thing that I would recommend.
if you're focusing on getting traffic to your website is joining some Facebook groups around that niche and when someone's asking a question.
just go through and find if any of those questions relate to an article that you've written.
And then just post a link to the article that you wrote on the website as a response to that person's question.
Don't worry you won't be kicked out of groups and this is not spammy at all.
You're basically just offering an in-depth answer and article which is basically a free resource for someone to use to answer their question that they're asking in the group.
You're playing the long game and in the beginning, you should just focus on just writing excellent content on your website.
If you're ready to get started with a niche affiliate marketing website, I'm going to link two articles for you to check.
Both of them are going to be fully wide niche affiliate marketing tutorials from start to finish.
affiliate marketing problems affiliate marketing hacks
1. Pinterest Affiliate Marketing Programs: How To Make Crazy Money On Pinterest?
2. 16 Kickass Affiliate Marketing Programs You should Join high-paying For BEGINNER Blogger.
If you like that article, I really appreciate it if you share it, It means a lot to me.