How To Decorate a ladies Small Terrace Aliens Tips!!
The terrace is a small area, but for the ladies, it is very important, so take good care of it.
How do you decorate a small terrace?
10 balcony ideas and see how you can transform your outdoor space from top to bottom.
Maximize Space with Multi-Purpose Furniture: Choose furniture that serves multiple purposes, such as a coffee table with built-in storage or a bench that doubles as a planter box. This helps make the most of limited space while still providing seating and storage options.
Create a Color Scheme: Pick a color palette that reflects your personal style and helps tie together different elements of the terrace. Use colorful throw pillows, outdoor curtains, or painted furniture to bring in pops of color.
Incorporate Vertical Garden: If you have limited floor space, consider creating a vertical garden. This can be done by hanging planters from the walls or installing shelves for potted plants.
Add String Lights: String lights add a cozy and intimate feel to any outdoor space. Whether you opt for white fairy lights or colorful lanterns, they're an easy and affordable way to brighten up your terrace.
Use a Wall Trellis: A wall trellis can be a great way to incorporate greenery into your terrace without taking up valuable floor space. Use it to grow climbing plants or flowers for added privacy and natural beauty.
Install an Awning: If you want to enjoy your terrace in all types of weather, consider installing an awning or canopy. This will provide shade and shelter from rain, and can be customized with curtains or drapes for extra privacy.
Decorate with Art: Adding wall art or sculptures to your terrace is a great way to express your personal style and add visual interest. Look for pieces made specifically for outdoor use to ensure they withstand the elements.
Add a Fire Pit or Chiminea: Nothing says coziness like a fire pit or chiminea. These outdoor heat sources provide warmth and a place to gather with friends and family on chilly evenings.
Create a Cozy Sitting Area: Turn your terrace into a relaxing retreat by creating a cozy sitting area. This can be done with a few comfortable chairs and a small side table for drinks and snacks.
Keep it Simple: Remember that less is often more when it comes to decorating a small terrace. Stick to a few well-chosen pieces and avoid clutter to keep the space looking clean and uncluttered.
Inspire you with funky decorating ideas
How To Decorate a ladies Small Terrace Aliens Tips!!
These days the balcony has become a place to be safely strolled. Nowadays, all of us are unable to go out and walk as before due to fear of the spread of the Coronavirus.
Of course, we will not give in to boredom, but rather we will seek to have fun in our homes.
Most of us own a terrace or balcony in our home, but they do not know how to use it and make it elegant and attractive.
Of course, the area of ​​the balcony differs from one place to another, but the problem that many people face is small balconies.
How To Decorate a ladies Small Terrace Aliens Tips!!
In the past, I used to think that a small balcony could not be used in any way, so I always left the one for our house untidy.
How To Decorate a ladies Small Terrace Aliens Tips!!
And I will not hide from you that I have found many, many ideas for decorating a small balcony.
And strangely enough, most of them were so simple that I made me talk to me saying, How had I never thought of this before.
So today I decided to help you change the look of your balcony through some inspiring pictures that provide you with very simple, inexpensive, but effective ideas.
How To Decorate a ladies Small Terrace Aliens Tips!!
How do you benefit from the small balcony?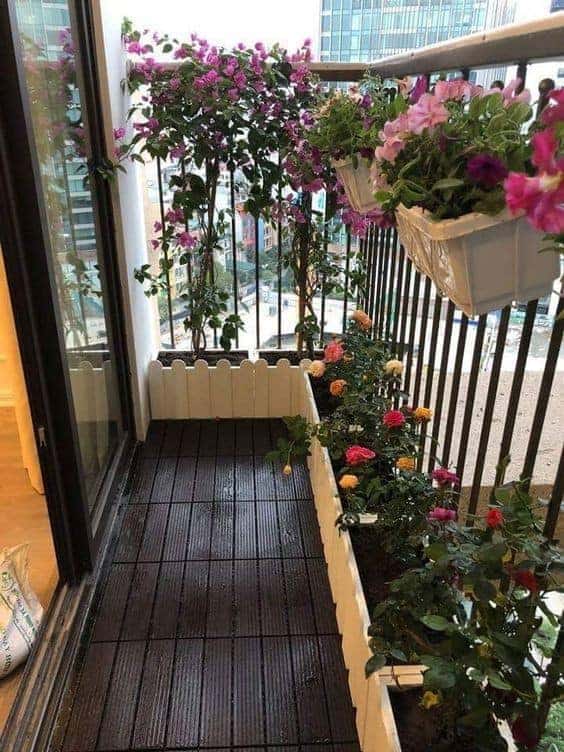 With the advent of spring and summer, outdoor sessions are perfect for a morning coffee or a romantic dinner with your partner.
The ideal place for this is the balcony of your home because it gives you unparalleled privacy and tranquility.
But what if this balcony was so narrow that you only thought of using it as a place to spread the laundry or as a small store?
How To Decorate a ladies Small Terrace Aliens Tips!!
There are some smart ideas of modern and simple décor, furniture, and accessories that will change the balcony of your small home upside down, and will definitely help you to use its narrow space to be an elegant and distinctive addition to your home.
Watch the attached pictures to learn about these smart ideas and get inspired for your balcony, which will soon be your favorite place.
How To Decorate a ladies Small Terrace Aliens Tips!!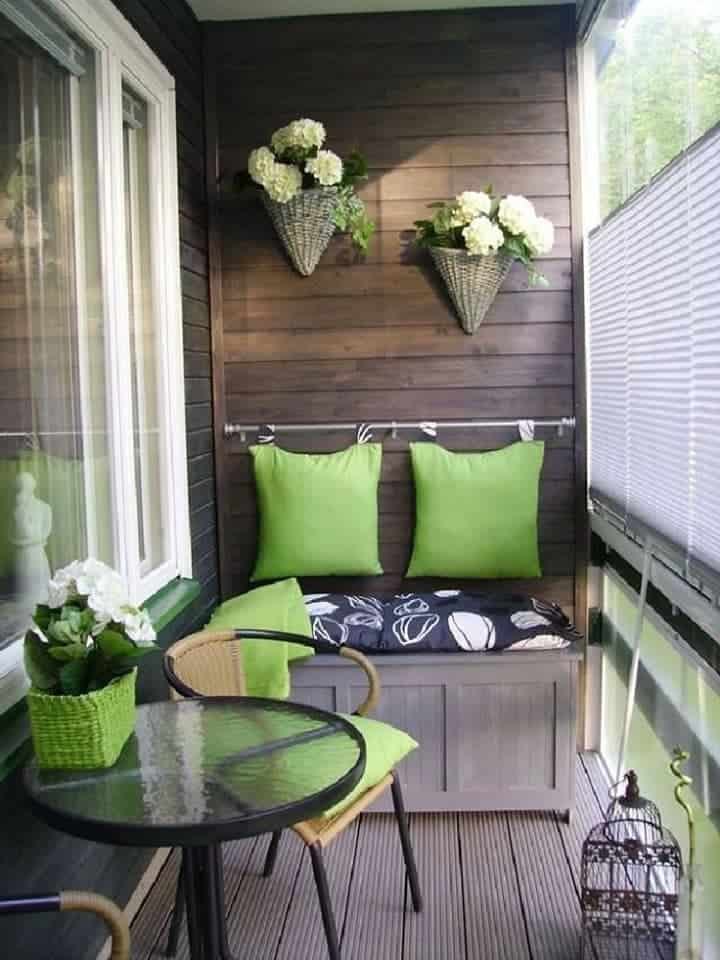 Have juice tea, or a quiet reading session, or a session to relax and enjoy the music, or exchange conversations with a close friend or even work.
How To Decorate a ladies Small Terrace Aliens Tips!!
all activities that take on a wonderful soul if you practice them on your balcony, especially if you choose a quiet time of the day, such as the moments of the sunrise Or late-night hours or sunset.
Around the narrow "balcony" of the spacious.
And if you imagine that a large area is a condition for enjoying your balcony in such activities, you will be delusional, as the decoration site has proven with pictures that you can transform your small and narrow balcony.
regardless of its size, into a small paradise without the space being an obstacle in front of you, all you need are smart ideas And a broad imagination.
How To Decorate a ladies Small Terrace Aliens Tips!!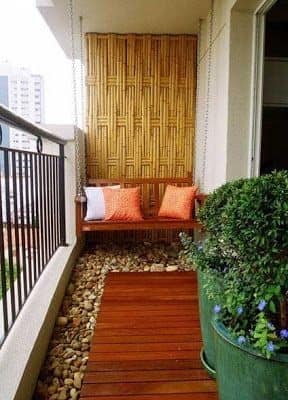 What Are The Tools used to extend the balcony?
Shelves, hanging tables, cushions, and versatile pieces of furniture, hanging potted plants are your magic tools to transform a narrow balcony into a spacious one by utilizing every centimeter of its space, and colorful pillows, plants, and bedspreads in bright and multicolored colors are your way to give you a feeling of spaciousness in the place and enable you to enjoy your time inside.
How To Decorate a ladies Small Terrace Aliens Tips!!
And the site specializing in decorating advises you to put in mind the most prominent use that you need from the balcony before you choose the way to organize it according to it.
The balcony is arranged in an ideal way to relax
Hanging plants save a lot of space.
Great arrangement and smart utilization of space.
You can use the hanging basket for storage and shelves for plants.
A wonderful and beautiful shape for a corner suitable for sitting on the balcony.
Perfect arrangement for a romantic session on the balcony.
The bright colors give you a feeling of spaciousness.
Hanging tables save a lot of space.
The table contains a storage place in which you can put books or anything.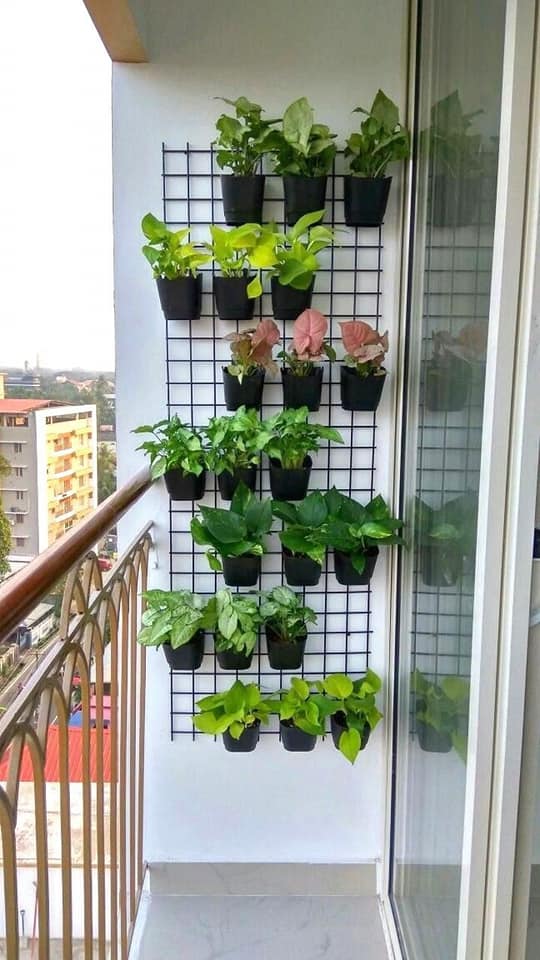 Wonderful small balcony ideas We come to you with everything new and distinctive through a content site where we show you a distinct set of the most beautiful and latest ideas for small balconies.
we all have a balcony in our homes, but the area of ​​the balconies varies from one house to another, where we find large areas and others with small areas.
Some people may think that small balconies face many problems in their decoration, but it is as simple as possible with some simple steps.
You can get an elegant small balcony decor where it is preferable to rely on small-sized furniture such as wooden chairs and rely on light colors, and we brought you a lot of ideas in this article.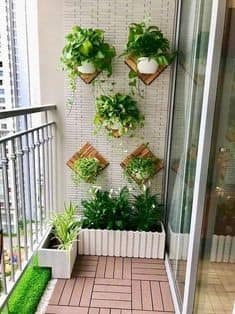 The wonderful thing that interests you is balcony decor, so stay tuned.
How To Decorate a ladies Small Terrace Aliens Tips!!
The latest decoration for small balconies is relying on basins of plants and flowers.
which are one of the most important elements of decorating balconies, in addition to luminous lanterns, colorful pillows, green grass floors, or carpets, as well as folding tables and chairs.
How do you decorate a small balcony with plants?
In lieu of flowers, you can use hedges or straight grass.
Arrange flower pots vertically.
Small cozy balcony.
Folding furniture for a small balcony.
Boxwood.
Carpet and maximum comfort.
Small, beautiful green balcony.
Garden and BBQ.
Grow strawberries on the balcony.
How To Decorate a ladies Small Terrace Aliens Tips!!