Boost Your Blog with These 10 Essential WordPress Plugins for Successful SEO: A Must-Have Guide for Every Blogger
10 Essential wordpress plugins every Blogger Must Have.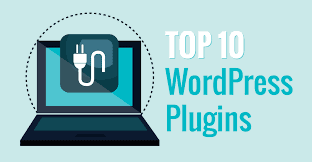 WordPress plugins don't worry if you don't know what they are, I'll explain it to you.
There are a lot of plugins available for you in WordPress to freely download what you want, it also can be confusing and overwhelming which will suit you to download.
what do I really need? Which will be useful for your Blog? And A lot if alike questions might be thinking of inside your head.
That's why I'm going to show you the 10 best plugins you need in your blog! To tell you which plugins you actually need on your blog and which you should pass on.
Pin for later!
10 best WordPress plugins for professional bloggers
First, What Are WordPress Plugins?
what are actually plugins?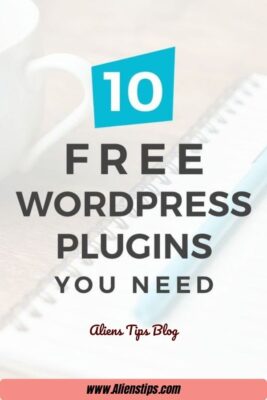 They are software that contains specific functions to serve a certain reason which you can add to Your WordPress website.
They can help you to run your website and make it way much user-friendly.
They can also be used for inserting some special features into your website. And some make your website looks better and much prettier.
there are a few things you should know, before installing any plugins to your website, is that they slow down your website.
The more plugins you install the slower your website is especially if they are unfriendly to your website SEO.
That's why you only need to, install plugins you absolutely desire and wanted on your website.
Don't be naive and install all these unnecessary plugins.
Before you go to Plugin and press the install bottom ask yourself if you REALLY in need of this one or you just like it and decide to take it.
Also, make sure to do get some research about the plugin before you go for the install to make sure it actually suits you as there are so many available plugins and some of them are just bad.
The good and the bad thing at the same time is that anyone can make a plugin and add it to WordPress.
Where could I Get Plugins?
Plugins can be acquired on WordPress.com and WordPress.org websites.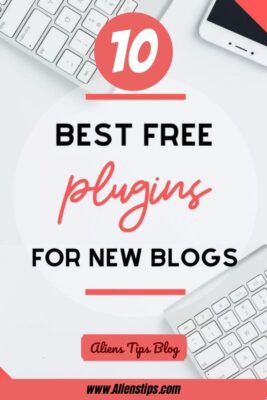 Of course, there is a difference between WordPress.com and WordPress.org, .com is a free blogging platform with very limited options, And also plugins aren't a part of the free plan. About .org is an open-source software used in creating self-hosted websites.
I would really recommend you starting a self-hosted website from the very beginning as it gives you so much more freedom and options. I wish I knew that from the beginning.
33 Important Tips I Wish Considered Before I Start Blogging. You are lucky I didn't have someone to warn me about these mistakes, and you can benefit from my experiments.
Letterly you own your website, no one else does. You are not threatened
Briefly, Your website is your space and your existence on the internet where you can do whatever you want, make it look pretty and exactly how you want it to look in real-life, install whatever plugin you want but wisely and so much more!
How Do I Install Plugins?
Installing a plugin on your website is as easy as you can imagine, it only takes a few seconds from your time.
How To Start A Blog And Make Money in 2021 I Make Over $5,000mo Blogging!
You will find a menu on your left click on plugins then, add new, and enter the plugin name you wich to have in the search box.
As soon as you click enter you'll get a list of lots of different plugins. Just look through the list, pick the one you desire to install, and click "install now"!
Give Yourself a few seconds, the plugin will be installed, when it's done the button will turn red and it will say (Hello Come on) activate.
All you have to do click on that button to activate the plugin.
Wordfence security wordpress plugins
The first and the most important plugins, you should install is a security plugin.
The one I use and I Also recommend is Wordfence security the Fun is that free security plugin.
It is a firewall and malware scan plugin that helps to protect your website from attacks and hackers.
WP Rocket WordPress plugins
WP Rocket is the second plugin I want to talk about. It is a cashing plugin.
And What exactly caching mean?
Essentially, Cashing saves a copy of your website so when someone visits your website then the latest saved copy is shown to him.
What the hell that supposes to mean?.. How should it serve me?
It simply means that your website will load a lot faster. The speed will be incredibly fast and that's important for, both user experience and SEO.
WP Rocket Features
page cashing
cache preloading
browser cashing
lazyload
database optimization
and much more
UpdraftPlus WordPress plugins
Now let's talk about the third plugin for backing up your blog, another incredibly important thing.
I use this plugin and highly recommend it for backup my website.
It's a free plugin that's great, Isn't it? It's super easy to set up.
Antispam Bee WordPress plugins
The most annoying thing is the spam comments, let's talk about it a bit.
Spam comments are in every blog & social media and it's impossible to avoid them.
Luckily you are, in WordPress, there are plugins that can help you beat those annoying spammers.
The one I use, and Also I'd highly recommend is Antispam Bee.
The Fun thing, It's free and can satisfy all your wishes, what more can you dream with?
Yoast SEO
Yoast SEO is my favorite plugin.
Yoast SEO helps you optimize your website for search engines, as the title suggests, and focus on a key phrase that's so cool.
the tool also requires the webmaster tools verification for Baidu, Google, Bing, and Yandex.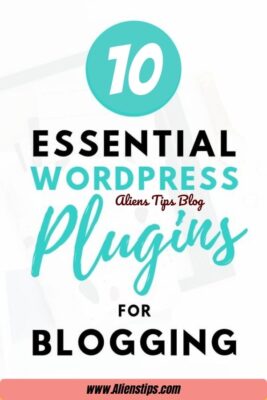 you can adjust how your website will look in search engine results.
It so easily confirms your website with Pinterest through Yoast.
you can optimize every post and page for SEO with the focus keyphrase, adjust how it will look in search engine results.
SEO analysis for every page & post, and suggest for improvement and rank them.
Something you need to be aware of, about Yoast SEO or any other SEO plugin is that in the end, it is just a tool.
Installing the plugin or all green lights doesn't eventually mean that your post will appear on the first page of Google. As I mention it's just a tool.
ShortPixel wordpress plugins
The upcoming very helpful and important plugin is ShortPixelShortPixel is an image optimization and compression plugin which will reduce the image size in your Blog without Deacrising the quality when you upload them to WordPress.
The size of your photos can really have a massive impact on your speed, that's why it's so important to have such a Plugin in your WordPress Blog.
ShortPixel is Truly an interesting plugin, it can make a great difference, And it's also important to optimize your photos BEFORE you upload them to Your WordPress Blog.
Start by saving your images as JPG not PNG and resizing them to the size you actually want for your blog. For example, If your post area is 1000 px wide, you don't need a photo that's 2000 px.
Grow Social Pro wordpress plugins
How could you get the nice social media sharing buttons you see in other Blogs?!
You want to encourage people to share your posts in a nice way and want to make it easy for them to do so. That's why it's so important to have cool sharing buttons.
In my humble opinion, the best sharing plugin is Grow by Mediavine which makes sharing so cool & simple.
There is a paid version also of, Grow social pro, which is the one I'd recommend.
With the pro version, you can get lots of extra Pinterest features like writing your pin description, choosing a photo that will be pinned when some clicks to share your post on Pinterest, disabling pinning some photos, and lots of other interesting features things.
Elementor WordPress plugins
Elementor is a page builder Plugin you can easily use to set up an amazing landing page, your homepage, resources page, and any other page you wish to use it for.
It's so cool and simple to use.
Just go to any post or any page you want to edit and click "Edit with Elementor" and it will take you to the Elementor editor.
In my opinion, It is the best free WordPress plugin for page building, Elementor plugin, there you can build your own page.
Drag and drop any element to the place you want it to go and customize it whatever you want with different colors and effects.
If you are not interested to build your own page you can use one of their FREE templates and then all you have to do is just customize it to match your brand.
Elementor features
drag and drop editor
More than 300 templates
More than 90 different widgets
It's responsive for all devices.
lots of shortcuts to make editing faster.
You can also subscribe to one of their super affordable plans where you get even more features, templates, and widgets.
WPForms
Having a contact form for your blog is really great way to make it easier for people to get in touch with you.
There are plenty of different form plugins available. But the one I recommend most is WPForms as it's free and super cool & easy to use.
To create one just click on WPForms in your left menu and then click create a new one.
You'll be redirected to a WPForms builder where you can create your form in just a few minutes. Really amazing just with their drag and drop elements.
If you are not interested to build your own form. There are a lot of free templates you can use or create your own from scratch.
Features
drag and drop form builder
free templates
it's responsive
notifications
WPForms also has paid versions that have many more features like PayPal, MailChimp, surveys and polls, chat form and so much more!
So if you want something, not just a regular contact form, I'd recommend checking out their paid versions.
Cookie Notice WordPress plugins
For Sure, you need a cookie notice plugin on your website.
You are required by law to inform readers that your website uses cookies, an easy way to do that is by displaying a notice for the cookies on your website even if mentioned in your privacy policy.
Conclusion
10 Essential WordPress plugins every Blogger Must Have.
Cookie Notice.
Elementor.
Antispam Bee.
Wordfence security.
UpdraftPlus.
Yoast SEO.
WPForms.
WP Rocket.
Grow Social Pro.