10 Best Valentines Day Movies will make Your Date Perfectly Romantic date-Aliens Tips
Friday Night lights movie or Valentines Day Romantic Movies for sure is what you are you looking for. if you are intending to make a perfect romantic date or a romantic movie night, and that's why we keep presenting more about that to make it easy for you and just like the Top 5 romantic movies and TOP 27 Best Truly Romantic Movies.
1. What If
2. The Notebook
3. The Fault in Our Stars
4. 27 Dresses
5. My Girl
6. Safe Haven
7. Definitely Maybe
8. Say Anything
9. Sleepless in Seattle
10. Valentines Day Movie
1. What If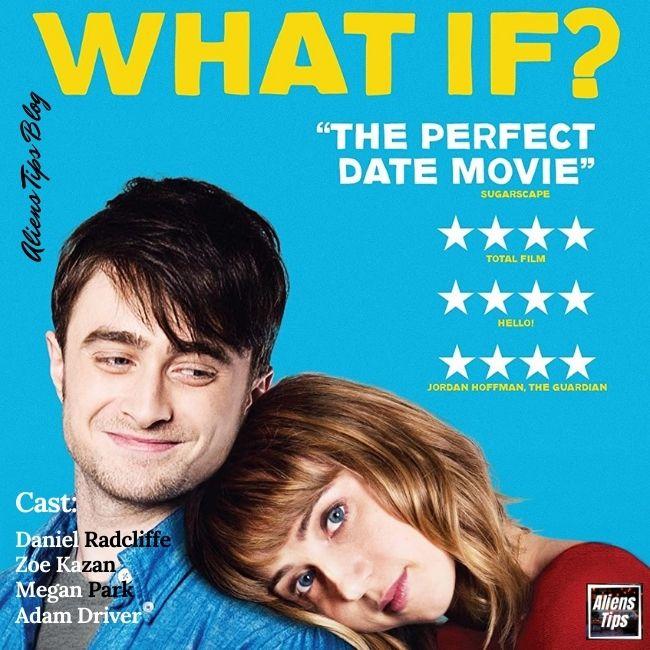 Daniel Radcliffe
Zoe Kazan
Megan Park
Adam Driver
(Wallace) a medical student, always failing in all his romantic relationships, falls in love with (Alan) his roommate, believing that he has finally found the perfect love until he meets (Chantry) who has a love affair with another.
The relationship between (Wallace and Chantry) takes the form of a strong friendship for a while, but they realize that there is more between them than friendship.
2. The Notebook (Valentines Day Romantic Movies)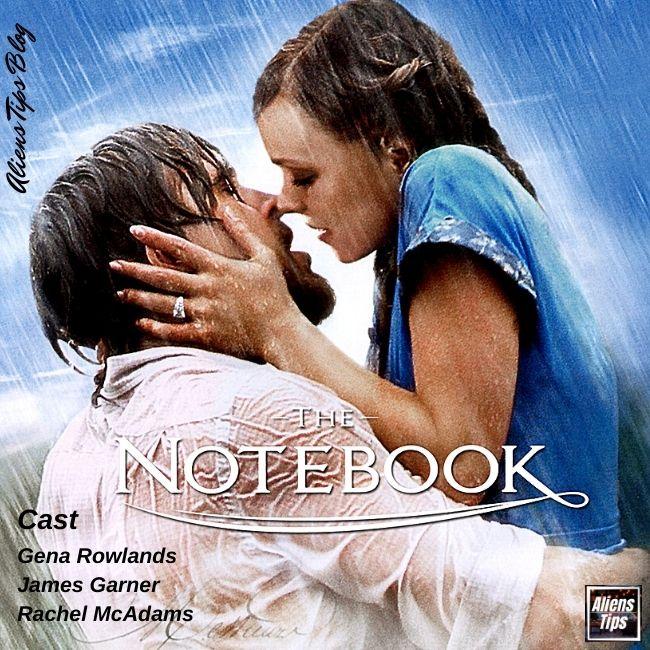 Gena Rowlands.
James Garner.
Rachel McAdams.
The girl (Ali) falls in love with the young man (Noah) when they meet at one of the festivals, but the girl's family separates them due to Noah's poverty,
so that Ali lives away from her lover by order of her family, and eventually agrees to engage the handsome soldier (Lon).
Ali accidentally sees a picture of Noah in a newspaper and reads the article about Noah's story; Who rebuilt the dilapidated old house and turned it into a magnificent palace.
Ali recovers her beautiful memories with Noah and is confused between responding to her longing for her old lover and sticking to her stable life.

3. The Fault in Our Stars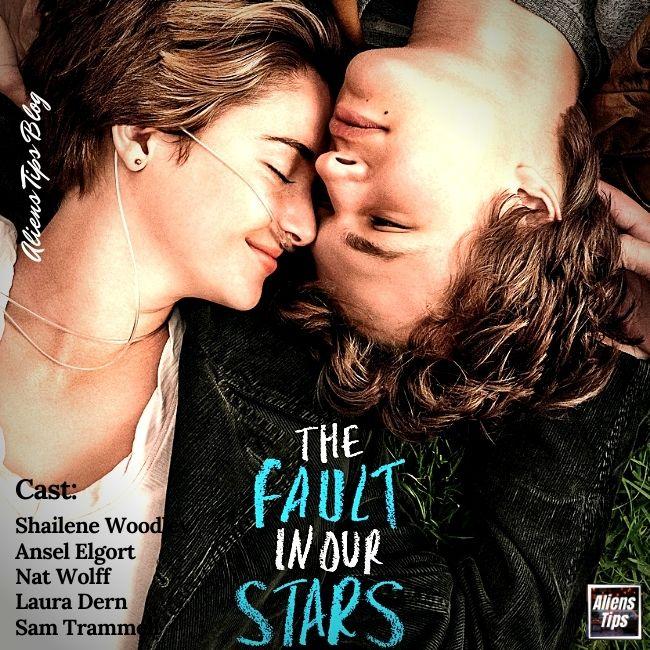 Shailene Woodley
Ansel Elgort.
Nat Wolff.
Laura Dern.
Sam Trammell.
The film tells the story of Hazel Grace (Shailene Woodley) and Augustus Waters (Insel Elgort),
Hazel and Augustus, two teenagers who are united by their lightness and acumen, who do not care about anything traditional as their condition is absolutely unconventional and even their love is a miracle in itself.
The madness and joy of love accompany them on a journey that crushes all obstacles, as Hazel, her main companion, is an (oxygen tube). As for Augustus, he always jokes and makes fun of his prosthetic leg.

4. 27 Dresses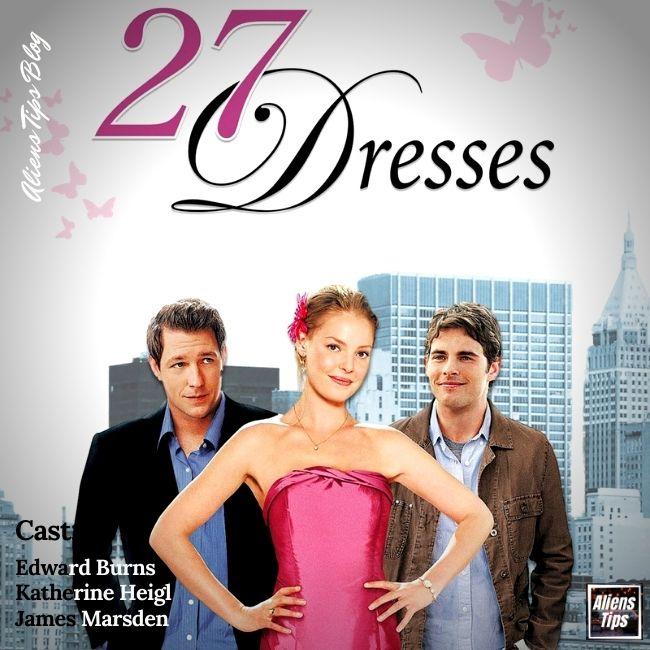 The story of the movie revolves around the beautiful (Jane), a young woman who works as a bridesmaid (maid).
and she did this nearly 27 times until the day came when she should be the maid of her sister at her wedding to the man she loved.
Directed by: Anne Fletcher (Director)
Written by: Allen Broch McKenna (Writer)
Cast: Katherine Heigl, James Marsden, Malin Ackerman, Jennifer Lim Beaton, Not Judy Greer, Katherine Heigl, Edward Burns
After serving as a bridesmaid 27 times, a young woman wrestles with the idea of standing by her sister's side as her sibling marries the man she's secretly in love with.
5. My Girl (Valentines Day Romantic Movies)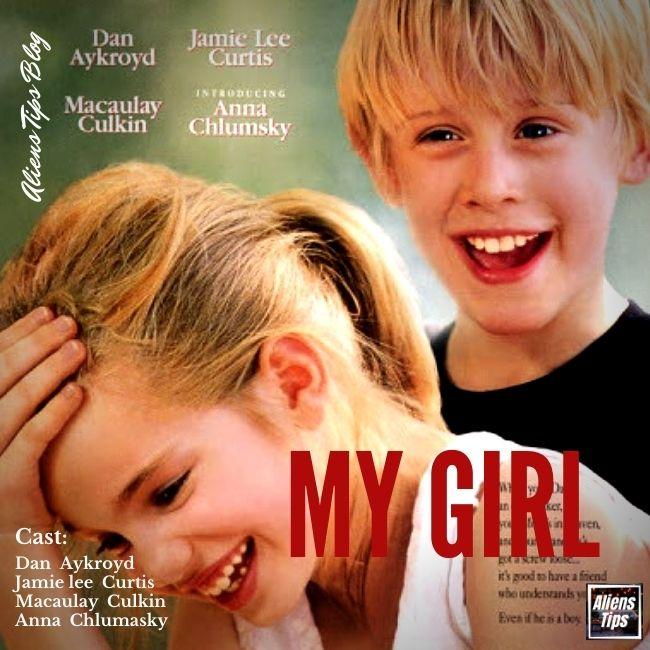 Dan Aykroyd
Jamie Lee Curtis
Macaulay Culkin
Anna Chlumasky
(Fada) the beautiful girl does not live her childhood like her peers, that's why she is obsessed with death because of the death of her mother during her birth. Growing up with her father; Who owns a funeral home, making coffins and washing the dead, and the girl finds herself constantly dealing with death from a very early age.
Fada admires the English teacher, therefore she joins the summer poetry class to catch his attention, while her boyfriend (Thomas) stays with her to put up with her strange behavior.
Meanwhile, her dad starts dating Shelley, Vada's life changes completely; Where she makes a great effort to spoil this relationship and tries to prevent her father from this lady in all possible ways.

6. Safe Haven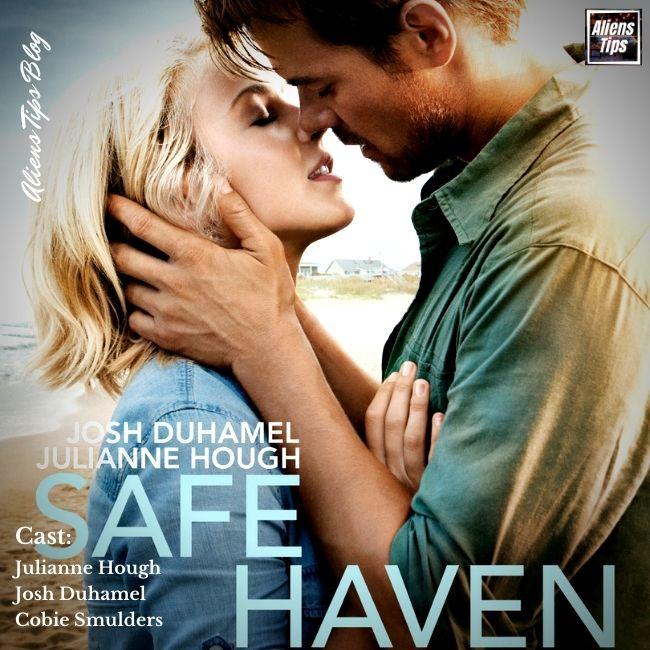 From the Auther Of the NOTEBOOK and the Director of Dear John Julianne Hough Josh Duhamel Cobie Smulders.
The events revolve around a mysterious young woman named Katie, arriving in a small town in North Carolina. Katy is careful not to get involved in the close-knit community of the town, which raises many questions about her past.
Over time Katie gains the courage to start a relationship with Alex the owner of a store, but her hidden secrets begin. To appear, to affect her new life.

7. Definitely Maybe (Valentines Day Romantic Movies)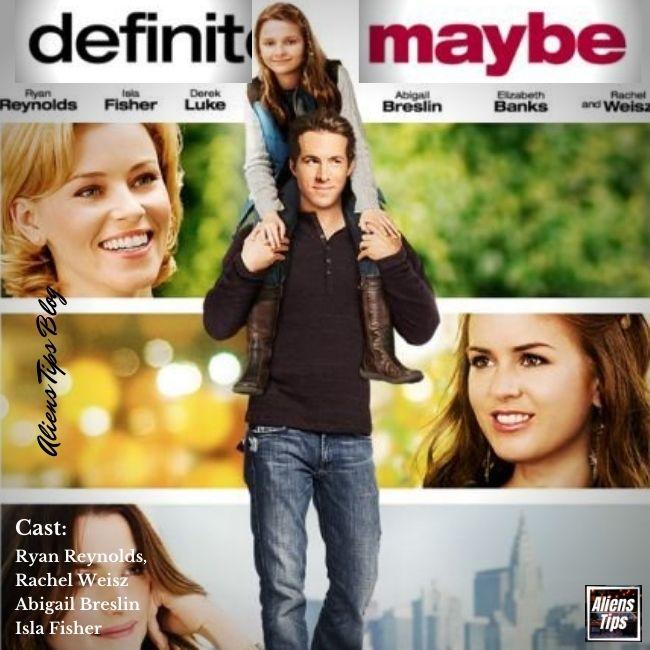 From the Maker Of the Notting Hill and the Love Actually Ryan Reynolds Rachel Weisz Abigail BreslinIsla Fisher

8. Say Anything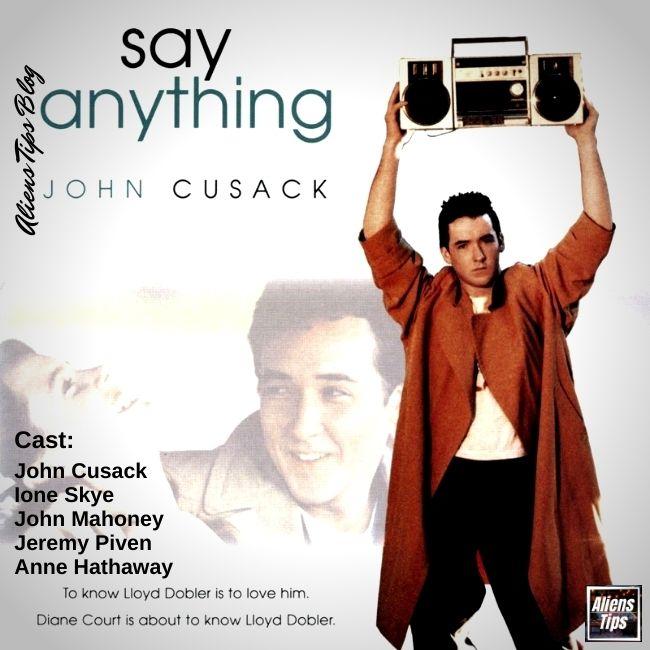 Lloyd Doppler, a final year student in high school, falls in love with beautiful girl Diane Kurt, and Lloyd tries to win her heart, before heading on a scholarship in the United Kingdom.
A noble underachiever and a beautiful valedictorian fall in love the summer before she goes off to college.
Directed by: Cameron Crowe
Written by: Cameron Crowe
Cast: John Cusack Lily, Taylor, John Mahoney, Ion Sky, Eric Stoltz, Lonnie Sky Lee
9. Sleepless in Seattle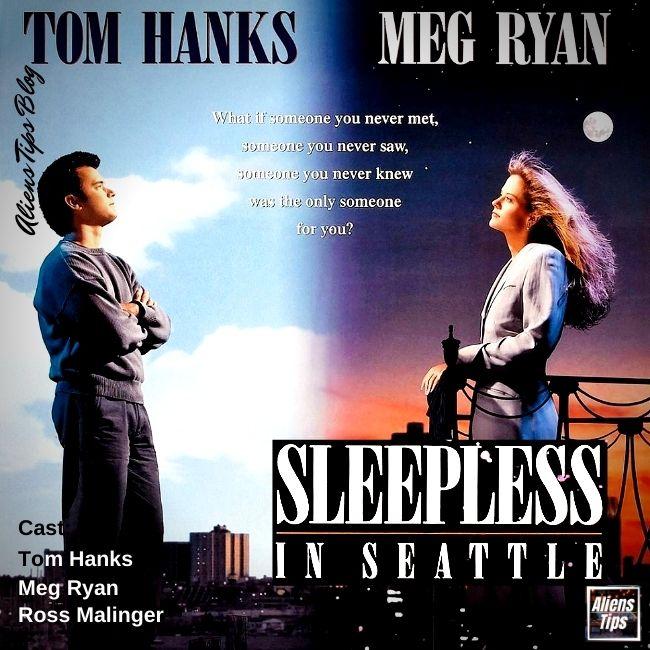 Ross Malinger
Tom Hanks
Meg Ryan
After his wife Maggie dies, Sam Baldwin (Tom Hanks) Valentines Day Romantic Movies with his son Jonah from Chicago to Seattle to escape the memory of his late wife.And although eighteen months have passed, Sam is still sad and can't sleep much.
Jonah wants his father to have a new wife, and he implicates Sam is talking about his life on a radio show.Annie Reed (Meg Ryan) listens to him and finds herself drawn to Tom and affected by his story. despite her engagement to another man.Annie writes a letter to Sam and suggests that he meet her at the top of the Empire State Building, and romantic comedies unfold.

10. Valentines Day Movie (Valentines Day Romantic Movies)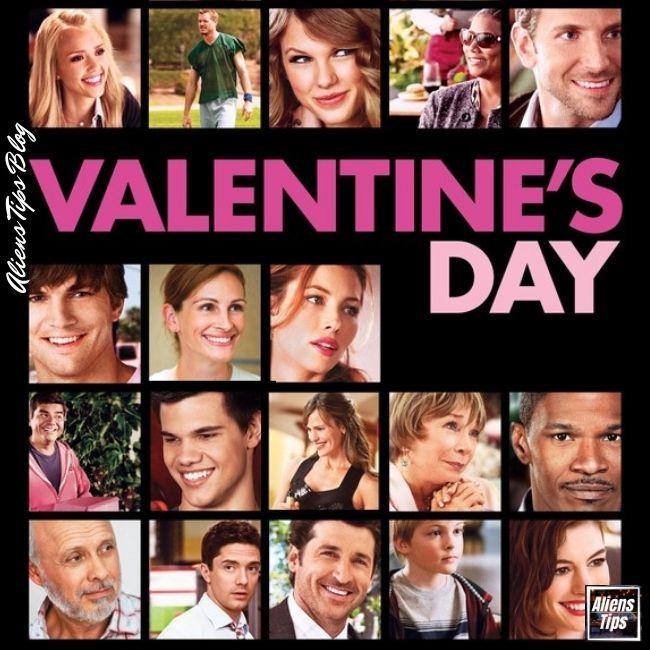 Jessica Alba. Kathy Bates. Jessica Biel. Bradley Cooper. Eric Dane. Patrick Dempsey. Hector Elizondo. Jamie Foxx. Jennifer Garner. Topher Grace. Anne Hathaway Carter Jenkins Ashton Kutcher. Queen Latifah Taylor Lautner George Lopez Shirley MacLaine Emma Roberts Julia Roberts Bryce Robinson Taylor Swift.
Valentines Day Romantic Movies, The film revolves around four separate stories that take place on the day of lovers in Los Angeles, USA, and what will happen during this day.
people fall into love stories and separate others in light of people's expectations of what will happen on this day and the pressures they face on this day for the satisfaction of the beloved.
Valentines Day Romantic Movies
Conclusion:
10 Best Valentines Day Romantic Movies Makes Your Date Perfectly Romantic.
1. What If
2. The Notebook
3. The Fault in Our Stars
4. 27 Dresses
5. My Girl
6. Safe Haven
7. Definitely Maybe
8. Say Anything
9. Sleepless in Seattle
10. Valentines Day Movie