Are you grappling with the challenges of elevating your blog posts and website to the coveted first page of Google search results? You may have often wondered how some blogs effortlessly secure a prime spot in Google's search rankings. The secret, my friend, lies in the art of SEO (Search Engine Optimization) and keyword research.
I understand your burning desire to catapult your content to the top of Google's search results. After all, more visibility translates to increased website traffic. The good news is that SEO and keyword research don't have to be inscrutable mysteries. With the right content strategy and a suite of AI-driven SEO tools, you can ascend the Google rankings swiftly.
So, even if you're a complete novice when it comes to SEO, fret not. In this comprehensive guide, I present to you a selection of the most potent AI SEO tools available. These tools will not only help you optimize your web content but also propel your blog posts to the esteemed first page of Google's search results.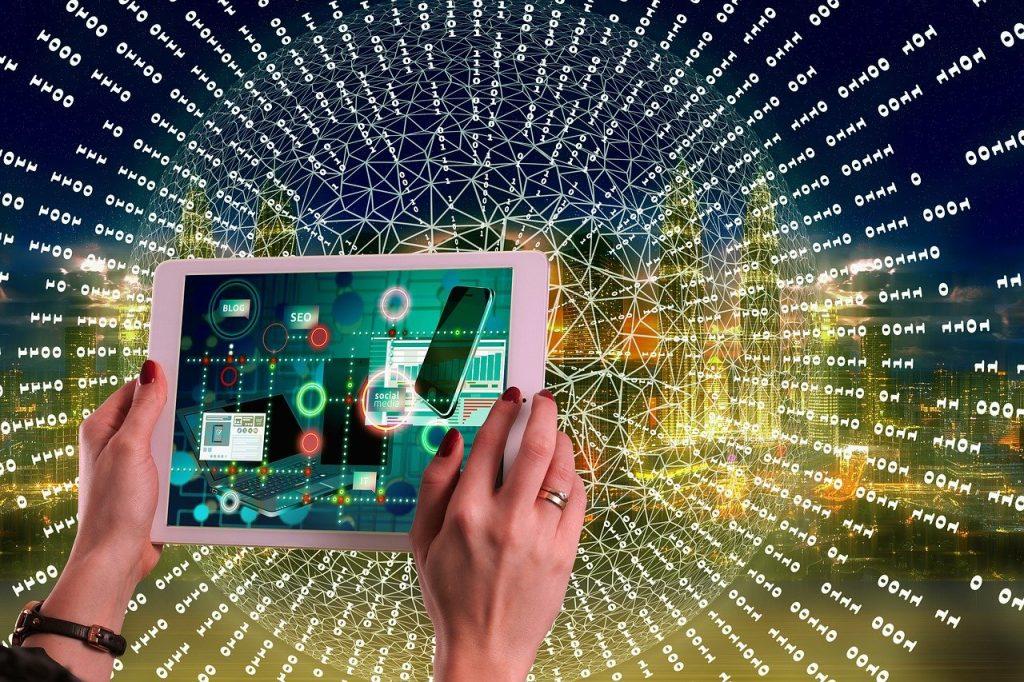 The Best AI SEO Software Tools on the Market
A finely tuned SEO content strategy is a catalyst for boosting search engine rankings, driving web traffic, and augmenting sales and leads. To empower your content creation journey and amplify its effectiveness, here are over 10 AI SEO software tools designed to optimize your website content and propel your posts to Google's first-page glory.
1. SurferSEO
SurferSEO stands out as one of the premier AI SEO tools available today. Beyond its innate AI content optimization capabilities, SurferSEO offers an invaluable SEO strategy blueprint to enhance your content's ranking potential.
SurferSEO provides suggested keywords for your posts, recommends ideal word counts, and continually furnishes you with fresh ideas to enhance and upgrade previously published content. In addition to its AI prowess, SurferSEO boasts an array of complementary tools, including:
Content strategy planning
Content suggestion engine
Comprehensive niche audits
Time-saving integrations
AI writing assistance and more!
2. RankIQ
RankIQ is a dedicated SEO platform tailored for bloggers and companies with an online presence. Its unique suite of AI SEO tools is engineered to supercharge your content and secure that coveted spot on Google's first page.
RankIQ guides you in selecting the most effective keywords for your blog posts and titles, ensuring your content is optimized for search engines. Moreover, it maintains a curated library of high-traffic, low-competition keywords specific to various niches, elevating your content's potential to reach the pinnacle of search engine results.
Additional features include content optimization, repurposing existing content, and in-depth SERP analysis.
3. Jasper
Jasper is an indispensable tool for writing and optimizing content with a strong SEO focus. Not only does Jasper assist in generating keyword-rich content from scratch, but it also excels at enhancing existing content for better ranking.
Jasper boasts integration with SurferSEO, providing invaluable guidance on creating data-driven content, identifying optimal keywords, crafting article outlines conducive to high rankings, and offering crucial technical SEO insights.
Jasper's feature set extends to text summarization, product descriptions, blog post topic ideas, SEO-focused title and meta description optimization, and more.
4. NeuronWriter
NeuronWriter is an AI-powered writing and SEO tool that harnesses semantic models, Google SERP analysis, and competitive data to optimize your blog posts for search engine supremacy.
This tool streamlines the SEO process by suggesting relevant keywords for your content's body and headings, fortifying your SEO ranking. It distinguishes itself by furnishing a list of questions commonly searched by users related to your keywords.
Additional features include content planning, internal linking recommendations, email support, comprehensive keyword research and optimization, competitor analysis, and content analysis.
5. Tailwind Ghostwriter
Tailwind Ghostwriter introduces a groundbreaking feature that enables the creation of Pinterest pin titles, descriptions, and other content with ease. Its advanced AI swiftly generates ready-to-post content, liberating you from the hassle of crafting compelling copies for your marketing strategy.
Tailwind Ghostwriter ensures that your content is not only grammatically impeccable but also optimized for achieving your specific goals. A noteworthy advantage is its seamless integration with Tailwind, allowing for immediate scheduling and sharing of your content.
You can explore Tailwind Ghostwriter through its free plan or premium offerings.
6. Frase.IO
Frase.IO is a powerhouse among AI-powered SEO tools, facilitating content research, creation, and optimization in a matter of minutes rather than hours. It provides an extensive array of templates and tools for articles, listicles, blog introductions, content briefs, and more.
This tool even conducts research on blogs with similar content to help enhance your SEO and outshine your competitors. Additional features encompass keyword search volume analysis, domain authority and backlink data, automated content briefs, custom templates, outline builders, and more.
7. SEMRush
SEMRush leverages AI to turbocharge your SEO content for tangible results in online marketing. The software offers a comprehensive SEO toolkit, enabling keyword research, rank tracking, competitor analysis, and much more.
Its AI-powered tools uncover millions of national and local keywords, analyze domain backlink profiles, track SERP positions daily, and provide an array of on-page SEO optimization options. SEMRush is a versatile tool for all your SEO needs.
8. Outranking.IO
Outranking.IO is an AI SEO software designed to elevate your SEO content performance. The platform simplifies content planning, research, optimization, and delivery, enabling you to produce high-quality content in minutes. With over 40 on-page SEO optimization factors, you can easily surpass your competition.
Key features include keyword research, on-page optimization guidance, internal link suggestions, SEO-optimized outlines, diverse writing methods, and more.
9. WriterZen
WriterZen offers a comprehensive suite of SEO tools for content optimization, from topic discovery and keyword research to AI-assisted writing and plagiarism checking.
It provides access to billions of keywords directly from Google Keyword and Google Suggest Databases, ensuring you target the most searched-for keywords. WriterZen also reveals the top 20 competitor articles, helping you enhance your content and outperform them.
Additional features encompass built-in templates, golden keyword filters, competitor headlines generators, keyword imports, and more.
10. Squirrly SEO
Squirrly SEO is a must-have for WordPress users, offering a user-friendly, free, and highly effective SEO solution. It provides actionable recommendations within your WordPress dashboard to enhance your Google rankings
and boost organic traffic.
Squirrly simplifies performance monitoring with automatic notifications and engaging visuals. Key features include the SEO Live Assistant, SEO audits, SEO snippet tool, keyword research tool, Google SERP checker, and more.
11. Ink For All
INK (Ink For All) simplifies SEO by handling keyword research and optimization for you. This AI-powered tool creates and optimizes content to be more SEO-friendly, saving you time and effort. It even offers guidance on how to outperform your competitors effectively.
INK serves as your trusted SEO specialist and has been shown to increase your chances of ranking on Google's first page by a remarkable 450%. It can also accelerate content creation, boost headline clickthrough rates, and enhance user engagement in a short span of time.
Additional features include paraphrasing, topic suggestions, spelling and grammar checks, headline optimization, and a Google Chrome extension.
12. Diib
Diib is an SEO automation tool that streamlines and optimizes your SEO content. It provides benchmarks against your competitors, offers new keyword and content ideas, and automates various SEO tasks, all within minutes.
One of Diib's unique features is its ability to pinpoint which page on your website is affected when your rankings drop on Google. It then suggests actionable changes to rectify the situation.
Additional features include website monitoring, an advanced predictive algorithm, an overview of your website's security, speed, and SEO, competitor monitoring, and more.
13. Alli AI
Alli AI is an all-encompassing SEO optimization tool that simplifies SEO processes through an all-in-one software tailored to individual clients. With Alli AI, you can optimize your site and content, conduct keyword research, track rankings, audit your site, and build backlinks within minutes.
This platform provides comprehensive site audits with step-by-step on-site action plans for your content and website. It's compatible with popular blogging and e-commerce platforms like WordPress and Shopify.
Additional features include customizable automations, a keyword library, top backlink opportunities, SEO automation, and more.
14. Rytr
Rytr is the ideal all-in-one SEO tool for beginners. Its straightforward platform and app are easy to navigate and use. Rytr helps you create engaging, unique, and high-converting content for your blogs, emails, and more in seconds. All content is optimized with competitive keywords for improved ranking.
Rytr also offers an SEO analyzer to identify optimal keywords and create well-structured content briefs.
Additional features include blog content idea and outline generation, business idea pitches, landing page and website copy creation, SEO meta title suggestions, plugins, and more.
15. WriteSonic
WriteSonic specializes in creating SEO-optimized long-form content of up to 1500 words. Its AI technology assists in writing or generating SEO-optimized content to increase website traffic and sales.
WriteSonic's software covers a wide range of content needs, from advertising copy and website content to blogs, landing pages, product descriptions, and more.
Additional features include an AI article and blog writer, digital ad copy generation, grammar correction, SEO assistance, SEO meta tags, customer support, keyword research, and more.
16. Can I Rank
Can I Rank is an AI-powered automated SEO tool that suggests pages to optimize and keywords to target. It analyzes your competitors' backlinks and offers suggestions for websites to target for link building.
This tool provides daily recommendations for tasks, monitors changes in your rankings, and delivers valuable insights. It collects data using AI from various websites and competitors, making it a proactive SEO tool.
Additional features include keyword research, keyword ROI scoring, SERP analysis, SEO competitive analysis, SEO progress reports, and more.
17. WordLift
WordLift is an AI-powered SEO tool that aligns your content with your brand while improving your Google search rankings. It automates SEO by adding structured data to your website and building a custom Knowledge Graph.
WordLift offers semantic analytics to help you identify areas for improvement in your content.
Additional features include SEO review and audit, semantic SEO, structured data integration, website testing and analysis, content marketing initiatives, and more.
18. MarketMuse
MarketMuse is an AI software designed for content planning and SEO optimization. It not only identifies opportunities to improve your rankings but also highlights potential risks that could negatively impact your site.
MarketMuse offers a content inventory and audit solution that measures content quality and authority across your domain. It includes a text editor that provides real-time feedback on how well your content covers a topic.
Additional features include internal and external linking suggestions, advanced SERP features, a keyword library, AI-generated content briefs, content inventory management, and more.
19. MarketBrew
MarketBrew is an AI SEO software tool that specializes in tracking and understanding changes to search engine algorithms, including those of Google and Bing. It assists in improving your search engine rankings by providing optimized keywords and content suggestions.
One unique feature of MarketBrew is the ability to test website changes and predict their impact on rankings months before changes show up in rank trackers.
Additional features include SEO and results analysis, link flow distribution, natural language processing (NLP) technologies, a keyword library, and more.
20. Ahrefs
Ahrefs is a well-known SEO software used by millions of content marketers, bloggers, and business owners worldwide. It not only helps you create high-quality content but also enhances your overall SEO strategy.
Ahrefs provides on-page SEO tools for keyword research, link building, and SEO strategy planning. It includes a Site Audit feature to identify and resolve on-site SEO issues that may affect your website's performance.
Additional features include Keywords Explorer, Site Audit, Rank Tracker, Content Explorer, and more.
Why is Search Engine Optimization (SEO) Important?
Before diving into the world of AI SEO software, it's crucial to understand why SEO is vital for your online presence. SEO, or Search Engine Optimization, is the science of improving and optimizing a website to increase its visibility when users search for specific keywords on search engines like Google.
In simpler terms, SEO involves enhancing your content with keyword-rich information related to your website or brand. By doing so, you increase the likelihood of your blog or website appearing on users' search results pages when they inquire about related topics.
Why You Should Use AI SEO Software Optimization Tools?
Learning SEO can be daunting, especially for beginners. However, this doesn't mean you need to hire an expensive SEO agency or digital marketing experts. AI SEO software optimization tools can handle the heavy lifting while teaching you valuable SEO concepts along the way.
These AI tools automate tasks, simplify processes, and optimize both new and existing content, helping you achieve better search engine rankings without the need for extensive SEO expertise.
By incorporating AI SEO software into your content strategy, you can supercharge your SEO efforts and boost your online visibility, ultimately driving more organic traffic to your website and achieving your online goals.
In conclusion, the world of SEO is constantly evolving, and staying ahead of the curve is essential for online success. AI SEO software tools offer an efficient and effective way to navigate the complexities of SEO and secure your place on Google's first page. So, why wait? Dive into the world of AI-driven SEO and unlock your website's full potential today!