Harvard free online courses with certificate.
Harvard University is one of the most prestigious universities in the world, and its online learning platform, Harvard Online Learning, provides a unique free online courses for individuals to expand their knowledge and skills.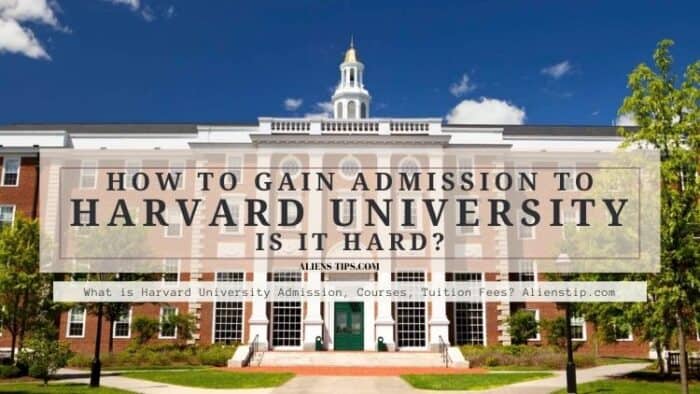 How To Gain admission to Harvard University? Is it hard?
With its wide range of free online courses, Harvard is making education accessible to everyone, regardless of their background or location. In this article, we'll take a closer look at some of the free online courses offered by Harvard and what makes them special.
Harvard Online Learning offers a variety of free online courses covering subjects such as computer science, business, law, history, and global health.
These courses are designed to be accessible to a wide range of learners, from students and working professionals to retirees and lifelong learners.
They are also flexible, allowing learners to work at their own pace, and they can be accessed from anywhere in the world with an internet connection.
One of the most popular courses on Harvard Online Learning is CS50's Introduction to Computer Science. This comprehensive course covers the fundamental concepts of computer science, including algorithms, data structures, and programming.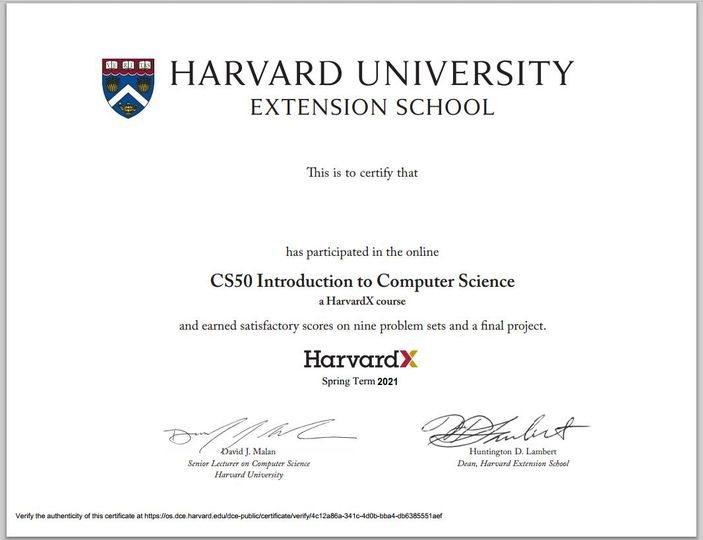 It is designed for students with little to no prior experience in the subject and provides hands-on experience through programming assignments and projects. This course is a great starting point for anyone who wants to learn about computer science or pursue a career in the field.
Another popular course is CopyrightX, which provides a comprehensive overview of the law of copyright and related rights. The course covers the history and theory of copyright law, as well as the practical aspects of copyright protection and enforcement.
This course is ideal for anyone who works in the fields of law, media, and the arts, or for anyone who is interested in the legal and cultural implications of copyright.
Global Health Delivery Project: HIV/AIDS is a course that takes an in-depth look at the global effort to address the HIV/AIDS pandemic.
The course covers the history and epidemiology of HIV/AIDS, as well as the current state of research and treatment, and the role of global health organizations in the response to the pandemic.
This course is ideal for anyone interested in global health, public health, and the social sciences.
While the courses offered on Harvard Online Learning are free, they do not provide a formal certificate. Upon completion of a course, students can receive a record of accomplishment, but this is not equivalent to a formal certificate.
However, the opportunity to learn from Harvard's expert faculty and gain access to its resources is a valuable experience in and of itself.
What are Harvard free online courses?
Harvard University offers a variety of free online courses through its Harvard Online Learning platform.
Here is a list of some of the free online courses currently available:
CopyrightX
Global Health Delivery Project: HIV/AIDS
Science & Cooking: From Haute Cuisine to Soft Matter Science
Justice
Data Science Essentials
Environmental Science and Public Policy
Fundamentals of Neuroscience
Health Policy and the Affordable Care Act
ChinaX: The Rise of the Middle Kingdom
Computer Science for Business Professionals
The Ancient Greek Hero
The Architecture of Modern Mathematical Sciences
The Neuroscience of Mindfulness Meditation
World Music
Note: This list is subject to change as Harvard Online Learning regularly adds and updates its course offerings. Additionally, while these courses are free to take, they do not come with a formal certificate upon completion.
Is Harvard online the same as Harvard?
Yes, Harvard Extension School is a fully accredited Harvard school, in the same way that a degree from the Harvard Divinity School is a Harvard degree. Your degree will say Harvard Extension School on it.J
In conclusion, Harvard Online Learning provides a unique opportunity for individuals to expand their knowledge and skills. The free online courses offered by Harvard are accessible, flexible, and provide students with the opportunity to learn from some of the world's leading experts in their fields. Whether you're a student, working professional, retiree, or lifelong learner, there is a course on Harvard Online Learning that is sure to interest you. So why not take advantage of this amazing opportunity and start learning today?