20 Romantic Beach Wedding Decor Ideas That Will Fascinate You
Beach weddings are becoming increasingly popular for their breathtaking beauty and laid-back atmosphere. If you are planning to have a beach wedding, it is essential to decorate it with a theme that complements the natural surroundings. To help you create a romantic and enchanting beach wedding, we've rounded up 20 decor ideas that will fascinate you.
Starfish and Shells: Use starfish and shells as centerpieces or accents on the tables to create a natural, beachy feel.
Hanging Decorations: Decorate the ceremony area with hanging lanterns, paper fans, or garlands of flowers for a touch of romance.
Bamboo Arch: A bamboo arch decorated with flowers and twinkling lights serves as a beautiful backdrop for the ceremony.
Wooden Signs: Personalize the wedding with wooden signs pointing the way to the ceremony and reception, or use them to display sweet quotes or song lyrics.
Beach Umbrellas: Add color to the ceremony area by arranging beach umbrellas on the sand.
Wooden Slice Centerpieces: Use wooden slice centerpieces to add natural warmth and texture to the reception tables.
Seashell Escort Cards: Use seashells as escort cards to guide guests to their seats and add a touch of the ocean to the reception.
Driftwood Decor: Incorporate driftwood pieces into the decor, such as using them as candle holders or as part of the centerpiece.
Fairy Lights: String fairy lights above the ceremony and reception areas to create a dreamy, romantic atmosphere.
Flower Garlands: Use flower garlands to decorate the arch, the chairs, or the tables. Choose blooms that are in season and native to the beach.
Seaside-Inspired Favors: Give guests seaside-inspired favors such as personalized sunscreen or sand-dollar shaped cookies.
Beachy Escort Card Display: Create a fun and interactive escort card display with a beachy twist, such as using a surfboard or a basket of seashells.
White Linens: Use crisp, white linens to keep the focus on the stunning beach scenery.
Nautical Details: Incorporate nautical details such as rope knots, anchors, and lighthouse cutouts into the decor.
Seashell Bouquets: Use seashells in the bouquets, boutonnières, and centerpieces for a touch of the ocean.
Wooden Benches: Use wooden benches for the ceremony seating for a natural and rustic look.
Sand-Filled Vases: Fill vases with sand and add seashells or starfish to create an organic and beachy feel.
Ocean-Inspired Invitations: Set the tone for the wedding with ocean-inspired invitations that feature a seashell or a starfish design.
Beachy Table Numbers: Use beach-themed table numbers such as seashells or wooden slices to add a touch of the ocean to the reception.
Sunset Serenade: End the night with a beautiful sunset serenade, with live music or a recorded playlist of romantic beach songs.
With these 20 romantic beach wedding decor ideas, you'll be well on your way to creating an unforgettable wedding celebration. So, get ready to enjoy the beauty of the ocean and the sand, surrounded by the love of your family and friends. Remember, the key to a successful beach wedding is to keep it simple, natural, and romantic. Make sure to choose decor elements that complement the stunning natural surroundings and create an atmosphere that is relaxed, intimate, and unforgettable.
20 Romantic Beach Wedding Decor Idea Will Fascinate You-Aliens Tips
The most romantic and wonderful wedding ceremony is on the beach. You can enjoy terrific sunset & listen to the sound of the sea or ocean. Beach weddings don't need many decorations, therefore you can make DIY decorations. We propose decor ideas for guests' book, centerpieces, beach signs, arches, and aisles.
Create beach centerpieces with shells, pearls, flowers, and floating candles. Aisle and arch can be decorated with starfish, flowers, drapes, and driftwood. Enjoy fabulous 20 Romantic Beach Wedding Decoration!
Wedding venues
Here are a few popular wedding venues:
Beach/Coastal locations
Country clubs
Historic buildings/mansions
Hotels/Resorts
Wineries/Vineyards
Parks/Gardens
Farms/Barns
Art museums/Galleries
Rooftop venues.
Beach wedding attire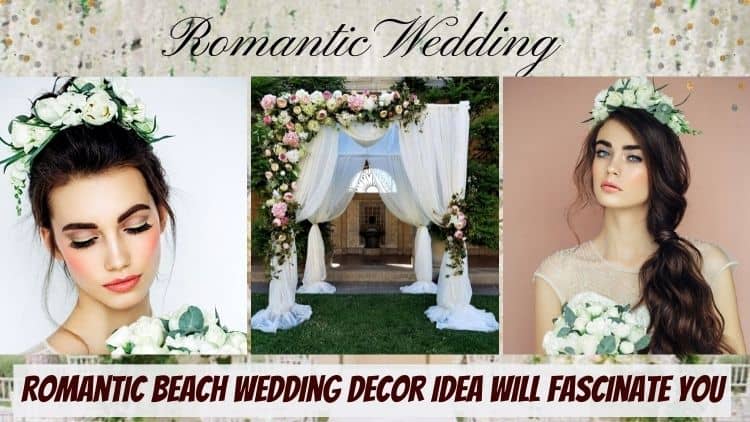 Beach wedding is for sure the most romantic with all the aesthetic decorations of mother nature and nautical will be pretty enchanting. speaking.
planning a wedding will be truly tiring but a beach wedding will make everything more relaxing. You can really have a chance to enjoy yourself without wearing uncomfortable high-heeled wedding shoes.
All you need is a pair of sandals and your guests will be more entertained. We've gathered some brilliant beach wedding ideas that are so thrilling.
Wedding Dresses
WeddingWire
WeddingWire is a wedding planning platform that provides services such as vendor directory, wedding planning tools, and wedding ideas to help couples plan their wedding.
It offers features such as a wedding website builder, budget planner, guest list manager, and vendor reviews.
The platform connects engaged couples with local wedding vendors, including photographers, florists, and venue owners.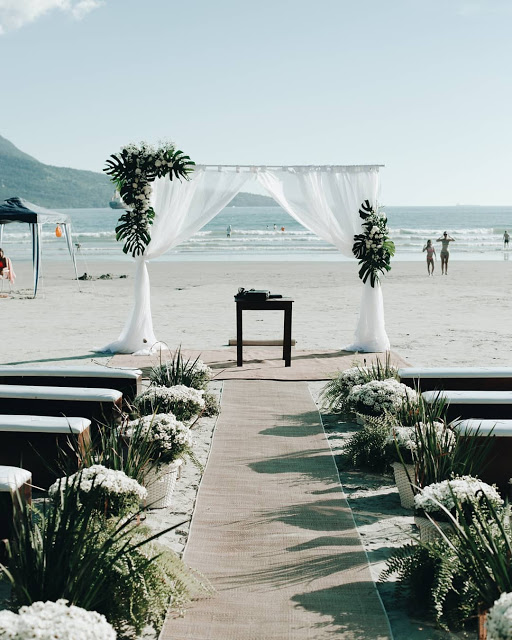 When it comes to beach wedding dresses, all I can think about is being comfortable and elegant. so white tea length wedding gowns are preferred since dresses with a long tail will make it difficult for you to move around.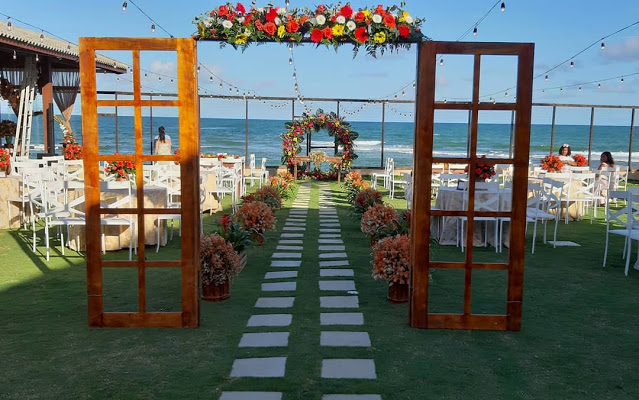 Flower Garlands
Flower garlands are a popular decoration for weddings and other special events. They are typically made of fresh or artificial flowers woven or strung together to form a chain or wreath. Flower garlands can be used in various ways to decorate a wedding, including:
-As a backdrop for the ceremony or reception -Draped across the head table or sweetheart table -As a centerpiece for tables -As a decor element for the wedding arch or gazebo -As a photo booth backdrop -As a decoration for the aisle or chairs -As a hanging decoration in the reception area.
Common flower choices for garlands include roses, peonies, baby's breath, and greenery such as eucalyptus or ivy. The type of flowers and colors used can vary depending on the theme and style of the wedding.
Use flower garlands to decorate the arch, the chairs, or the tables. Choose blooms that are in season and native to the beach.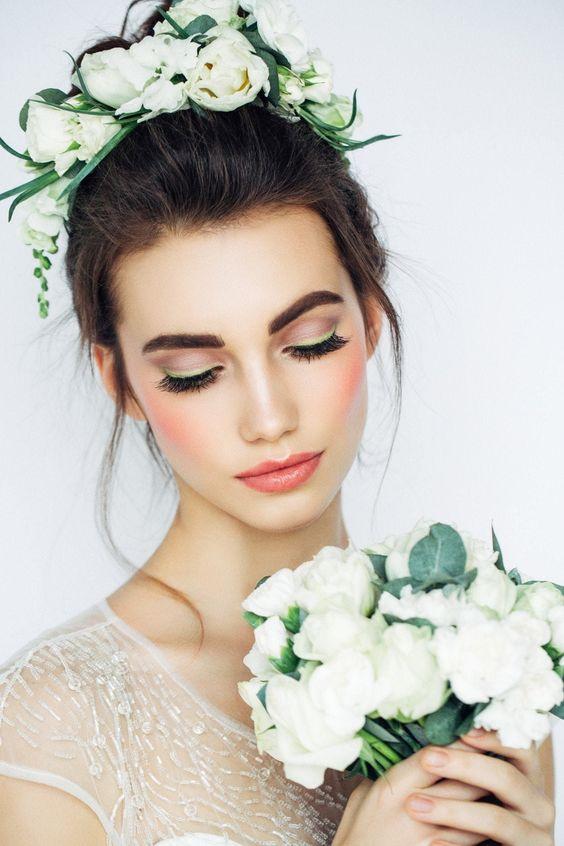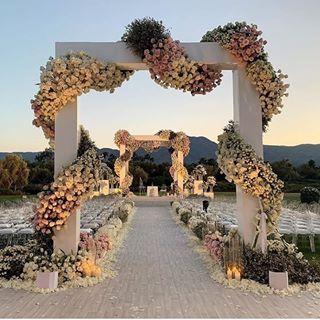 romantic beach wedding dress beach wedding decorations romantic beach wedding venues romantic beach wedding decorations.
There are unlimited options for incorporating coastal elements into your celebration. We suggest turning to oceanic and nautical motifs, like sand and boats, for inspiration.
Shells make for thematic place cards while driftwood could easily be transformed into a centerpiece, too. Plus, a sea-inspired color palette of blues, greens, and neutrals can enhance your big-day aesthetic.
Take this The Artful Event Co. setup, for example; the tablescape mimicked this locale's hues and textures throughout thanks to sapphire dishware and a dune-inspired pampas grass centerpiece.
Overall, the station created a relaxed vibe that made guests feel like they were on vacation.
Wedding cake strain Romantic Beach Wedding Decoration
The Wedding Cake strain is a hybrid cannabis strain known for its sweet and earthy flavor, relaxing and uplifting effects, and high THC content. It is not directly related to beach wedding decorations. However, some ideas for romantic beach wedding decorations could include:
-Aisle decorated with seashells, starfish, and sand dollars -White flowing curtains or fabric to mimic the ocean's waves -Fairy lights strung above the ceremony area -A wooden arch covered in flowers and greenery -Tiki torches or lanterns to create a cozy and intimate atmosphere -Hanging glass terrariums filled with sand and succulents -A floral-covered wooden boardwalk leading to the ceremony area -Seating arrangements with beach-inspired cushions or chairs -Table centerpieces with driftwood, seashells, and candles.
Top 20+ Romantic Beach Wedding Decor Ideas for Your Big Day Aliens tips
romantic beach wedding dress beach wedding decorations romantic beach wedding venues romantic beach wedding decorations.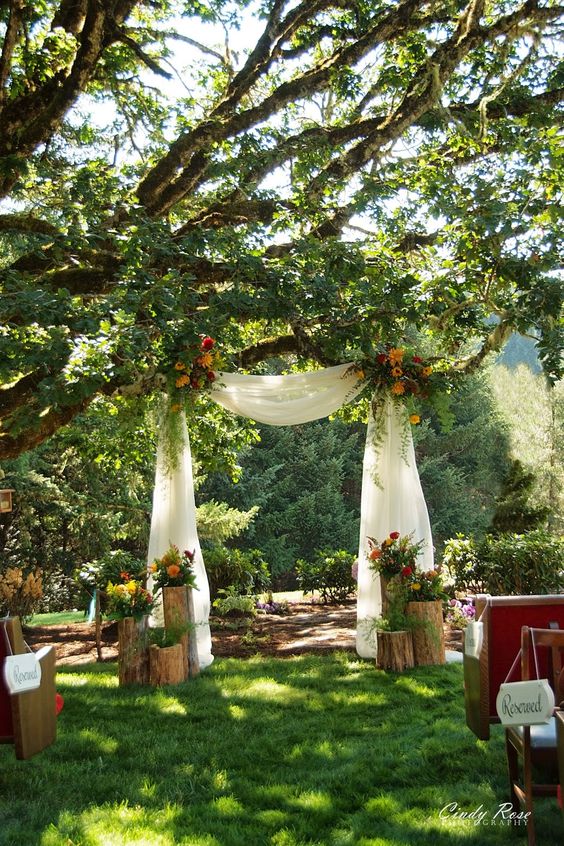 Bed bath aynd beyond wedding registry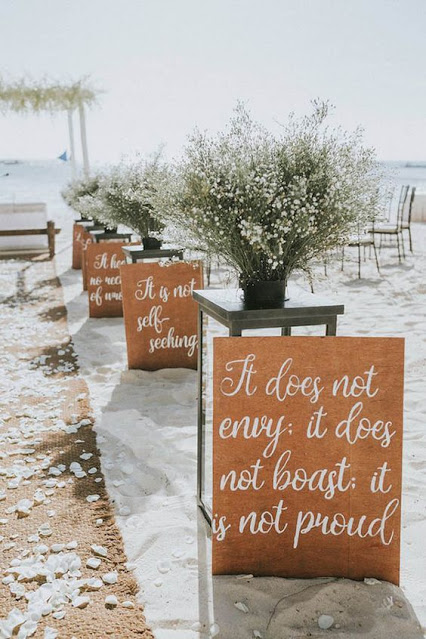 Wedding ceremony script 20 Romantic Beach Wedding Decoration
Welcome everyone and thank you for joining us on this beautiful day to celebrate the love and commitment of [bride and groom's names]. Today, [bride and groom] have chosen to write and exchange their own vows, expressing their love and commitment to each other.
Vows
[Groom's name], please begin by sharing your vows with [bride's name].
[Groom]: [Bride's name], from the moment I met you, I knew that you were someone special. Your kindness, your beauty, and your spirit have captured my heart, and I am so grateful to be standing here today, making these vows to you.
I promise to love you, to support you, and to stand by you, no matter what life brings our way. I promise to always listen to you, to respect you, and to cherish you. I will be your best friend, your partner in crime, and your soulmate.
[Bride's name], I give you my heart, my soul, and my love, today and always.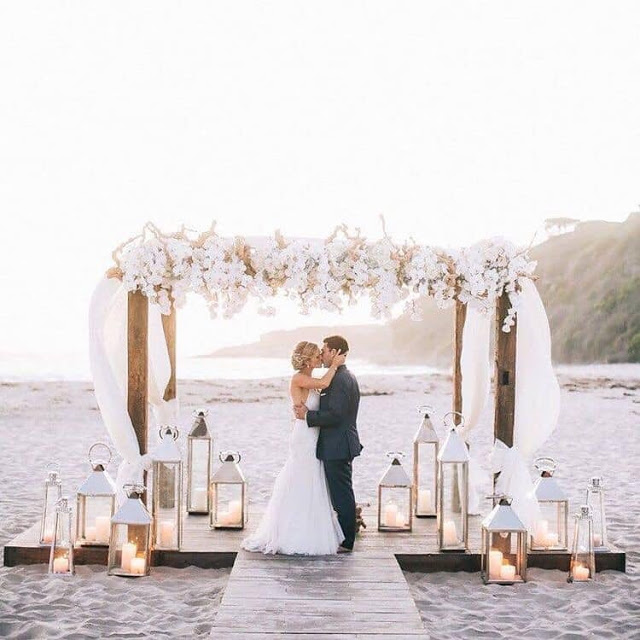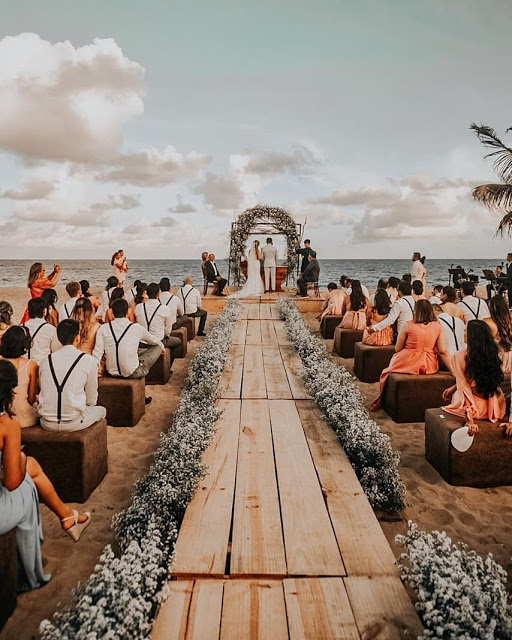 Beach weddings have so much to offer. From picturesque views and the rhythmic sounds of waves to the refreshing breeze and sunshine, a coastal locale can create the perfect big-day ambiance.
Although high winds and sand can make setting up a party challenging, saying "I do" on a breathtaking beach will make any and all planning pains worth it.
That's why we've rounded up our favorite beach wedding ideas — they will help you make the most of your venue and throw the seaside event of your dreams.
romantic beach wedding dress beach wedding decorations romantic beach wedding venues romantic beach wedding decorations.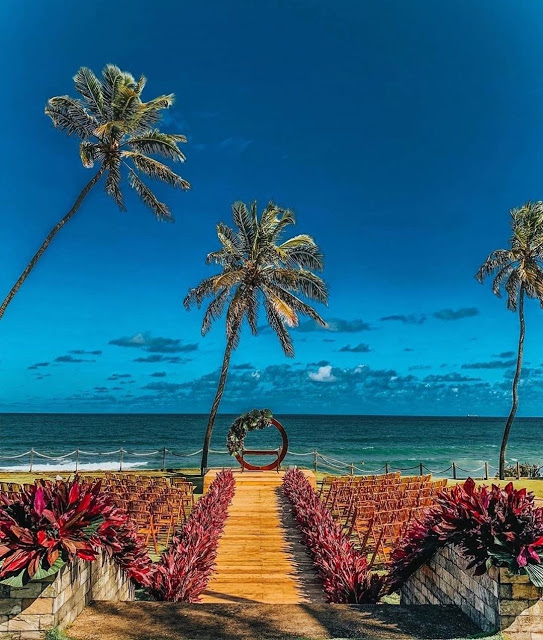 Whether you're planning a tropical destination soirée or a summer event on the shore, these details are definitely worth considering for your ceremony and reception.
Between the following refreshing food stations, dress code options, and design ideas, there are so many ways you can wow guests on your beachy big day.
Go ahead and start daydreaming about your wedding on the water—these ideas will make it impossible not to.