The TOP 15 Science-Fiction Movies | Best sci fi movies of 2019
High Life
Ad Astra
Glass
Diamantino
Detective Pikachu
Aniara
Gemini Man
John Wick: Chapter 3 — Parabellum
Escape Room
Little Joe
Alita: Battle Angel
Fast Color
Happy Death Day 2U
Avengers: Endgame
Captain Marvel
Best sci fi movies of 2019
1. High Life
Best sci fi movies
Release: April 12
Director: Claire Denis
Robert Pattinson, Mia Goth, Juliette Binoche, André Benjamin
The events take place in the background of the solar system in the future, as a group of criminals accepts a mission in space, during which they will be laboratory mice to clone humans. But they find themselves in an unimaginable position when their spaceship hits a storm of cosmic rays.
2. Ad Astra
Best sci fi movies of 2019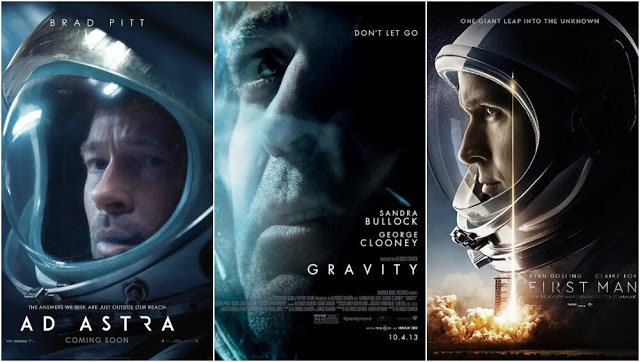 Release: September 20
Director: James Gray
Brad Pitt, Tommy Lee Jones, Donald Sutherland, Ruth Negga
(Roy McBride), an engineer affiliated with one of the army factions decides to search for his father at the outer limits of the solar system, where the latter disappeared on a mission to search for alien life twenty years ago and tries to uncover secrets that challenge human nature and our position in the universe.
James Gray's saga of an astronaut in search of his missing father while the world is falling apart all around him mixes exciting, immersive action set-pieces with long, meditative sequences set against the vacuous black expanse of the furthest reaches of the solar system, and ends with a hopeful call to arms addressed to all of humanity.
3. Glass
Best sci fi movies
Director: M. Night Shyamalan
Bruce Willis, James McAvoy, Samuel L. Jackson, Sarah Paulson
After the events of Split are over, Security Guard (David Dunn) uses his superpower; To find a psychopath (Kevin Kindle Kramp) with twenty-four different personalities, they meet Mr. Glass who plots a dangerous plot.
4. Diamantino
Directors: Gabriel Abrantes, Daniel Schmidt
Carloto Cotta, Cleo Tavares, Anabela Moreira, Margarita Moreira
The Southland Tales-lite aesthetic of this near-future Portuguese import charming film festival audiences last year.
ِِِAnd now it's finally made its way to a select few theaters in the US. Soccer Diamantino is as handsome as he is lovably dumb.
He's the best player in the country, has bedsheets with his own face printed on them, and sees visions of giant fluffy dogs whenever he gets in the zone on the field.
This is all in maybe the first 10 minutes of the movie. After that, it becomes a hilarious futuristic thriller, involving everything from cross-dressing lesbian detectives to murderous twins to Brexit to hermaphroditic fish to the European refugee crisis.
5. Detective Pikachu
Best sci fi movies
Director: Rob Letterman
Justice Smith, Ryan Reynolds, Kathryn Newton, Bill Nighy
The story begins with the mysterious disappearance of the detective (Harry Goodman), so his twenty-one-year-old son (Tim) begins to investigate the matter, and he helps him in the investigative investigations (Pikachu), the distinctive Pokemon character and Harry's ex-partner.
Detective Pikachu was the biggest surprise of the spring, a major blockbuster movie based on a video game that's based on another video game whose main characters are a young boy and a deerstalker-wearing Pokémon that speaks English and solves crimes!!
Pikachu is a detective! The movie is not just exciting and gorgeous to look at, it's also a very heartwarming story about kids and their dads with a shocking and hilarious conclusion that will also probably make you cry.
Sure didn't see that one coming! Plus, there's an interrogation scene involving a Mr. Mime that puts to shame nearly every other detective movie interrogation scene ever made.
6. Aniara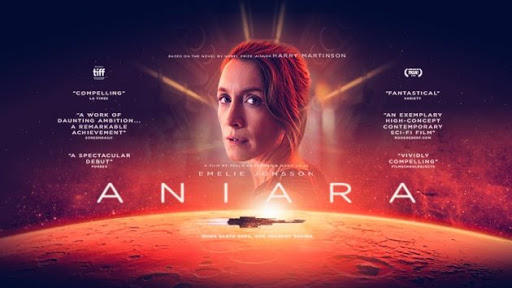 Best sci fi movies of 2019 Release: May 17
Directors: Pella Kagerman, Hugo Lilja
Emelie Jonsson, Bianca Cruzeiro, Arvin Kananian
If you love existentialist outer space movies that make interstellar travel look like no fun at all, no thank you, then this one is for you. In the same vein as High Life, another masterful bleak space movie that came out earlier this year.
Aniara takes place on board a spacefaring vessel whose inhabitants are doomed to live their lives in the void: a spaceship on a routine trip to Mars is suddenly knocked off course, and, unable to correct themselves, its passengers must resign themselves to living within its decks.
The movie follows MR (short for Mimaroben), a young woman who mans the Mima, a large room powered by an AI whose task is to mimic the sensation of being back in the green forests of Earth.
7. Gemini Man
Best sci fi movies
Director: Ang Lee
Will Smith, Mary Elizabeth Winstead, Clive Owen, Benedict Wong
One of the elite serial killers finds himself being watched, tracked, and targeted by another mysterious person outside the game, only to discover that his target is the young clone of him.
Gemini Man casts Will Smith as two characters: Henry Brogan, the older, wiser former assassin who just wants to spend the rest of his days in a sleepy fishing village, and Junior, the younger clone of Henry who spends the movie trying to hunt him down and kill him after their assassin agency turns against him.
It may feel familiar because the two-decades-old script had been bouncing around Hollywood since before one of the original writers.
David Benioff had ever caught a whiff of Game of Thrones, and it still retains that air of confidence and simplicity. It feels like a classic action-adventure movie because, in part, it is what makes it new is all the technology that finally managed to catch up with it.
8. John Wick: Chapter 3 — Parabellum
Best sci fi movies
Director: Chad Stahelski
Keanu Reeves, Laurence Fishburne, Ian McShane, Halle Berry, Asia Kate Dillon
John Wake escapes this time because he is being chased against the background of an open contract worth $ 14 million in exchange for his elimination, and because of his breaking a major rule, which is his killing of someone on the grounds of the Continental Hotel, and the murderer was among the people involved in this open contract, and John Wake has to work his way And he survives his life in the heart of New York City.
After being branded excommunicate for killing a fellow assassin within the hallowed walls of the Continental Hotel, Wick is on the run, his entire arsenal of contacts and hideaways turned against him, hungry for his multimillion-dollar bounty.
Parabellum takes the world-expansion of Chapter 2 even further, sending Wick on a Bourne-like international chase to evade his would-be killers and pick up a few friends and attack dogs along the way, before returning him to the rainy, deadly streets of New York City once more. (Don't worry, the dogs in this one are more than fine.)
9. Escape Room
Director: Adam Robitel
Deborah Ann Woll (Daredevil), Jogan Miller, Jay Ellis
Escape Room was the first pleasant surprise of the year, a fun, tight thriller based on the party game craze that's sweeping the nation.
In an interesting and exciting framework, the movie revolves around six strangers who participate in the game (escape room), and they find themselves in circumstances beyond their control inside a room, and they must use their intelligence to survive or they will die.
But this time, instead of a fun knight or hacker or pirate theme, the stakes are real: If you die in the escape room, you die in real life. There is a broader and more intricate plot going on here, but, truthfully, it's the rooms themselves that really stand out, from a snowy cabin on an ice river of death to an upside-down billiards bar.
10. Little Joe
Director: Jessica Hausner
 Emily Beecham, Ben Whishaw, Kit Connor
Alice, the single mother, works for a company developing new types of plants, and while the company is forbidden to divulge secrets about her experiments or her plants, Alice takes a flower from work as a gift for her teenage son, Joe.
11. Alita: Battle Angel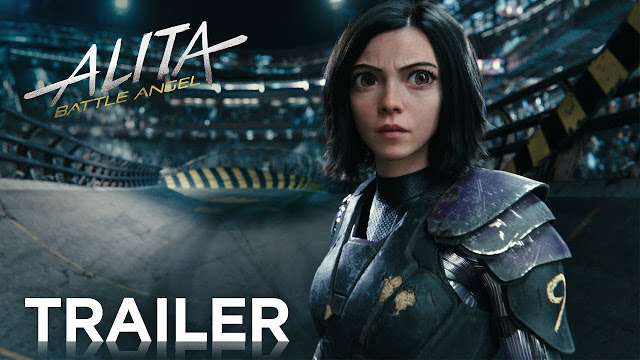 Best sci fi movies of 2019 Release: February 14
Director: Robert Rodriguez
 Rosa Salazar, Christoph Waltz, Jennifer Connelly, Mahershala Ali
We've seen a lot of really, really bad live-action anime adaptations in the past few years, so to watch one that embraces the full scope of its source material while getting as weird and fun as it wants to be is such a joy. Alita: Battle Angel was originally a James Cameron joint more than 10 years ago before he got distracted by Avatar, but the sheer scope of the movie's stunning visuals prove that it was worth the wait. The phrase "hunter warrior" is said a ton of times. There are robot dogs. It's perfect.
12. Fast Color
Best sci fi movies of 2019 Release: April 19
Director: Julia Hart
 Gugu Mbatha-Raw, Lorraine Toussaint, David Strathairn
With all the Avengers and Transformers and kaiju out there, it's tough for the more understated sci-fis to get their due. Fast Color, which stars Gugu Mbatha-Raw as a woman on the run from the law who has to deal with managing her unique set of terrifying, destructive superpowers, takes the slow route, crafting a meandering road movie out of a woman's search for her identity and for a way to live with her traumatic past. It all takes place in a not-so-far future in which water is rationed by the jug. Even the cop cars are layered with a despondent film of dust.
13. Happy Death Day 2U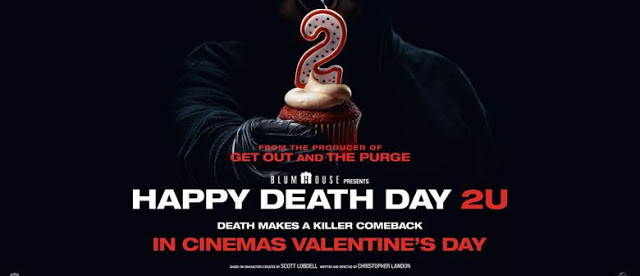 Best sci fi movies of 2019 Release: February 13
Director: Christopher Landon
Jessica Rothe, Suraj Sharma
Two years after the events of Happy Death Day, (Trey Gelbman) enters again in the vicious time circle in which she was stuck before and insists on escaping from it after discovering that her friends were involved in this same episode, and discovers that the killer (Lori Spengler) has been killed, and on (Tree To face the new killer to escape from the grip of this temporal ring forever.
The danger with explain-y sequels to movies that wrapped up quite nicely without too much explanation is that the sequel, just by existing in the first place, will sour all the meaningful messages you got in the first movie by trying too hard to expand the universe. The great thing about Happy Death Day 2U.
the sequel to 2017's surprisingly good Groundhog Day-inspired Happy Death Day, is that it offers just enough new explanation for what's going on without erasing all the good stuff from the first movie.
14. Avengers: Endgame
Best sci fi movies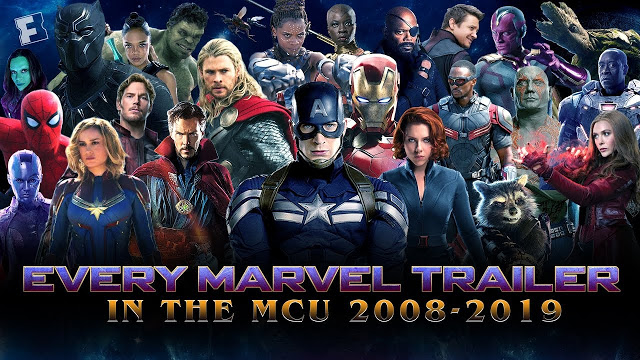 Best sci fi movies of 2019 Release: April 26
Directors: Joe and Anthony Russo
Robert Downey Jr., Chris Evans, Chris Hemsworth, Mark Ruffalo, Scarlett Johanssen
After Thanos implemented his sinister plan after seizing the Six Eternity Stones, and wiping out half of the planet's population, the paths of those who remained alive from the Avengers team disperse throughout, leaving many pending questions: Is there any hope for victory over Thanos? Is there a solution to set things right again?
15. Captain Marvel
Best sci fi movies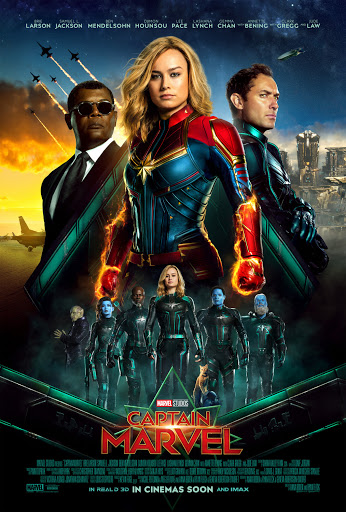 Best sci fi movies of 2019 Release: March 8
Directors: Anna Boden, Ryan Fleck
Brie Larson, Samuel L. Jackson, Jude Law, Annette Bening, Reggie the cat
Captain Marvel is the very first Marvel Cinematic Universe movie led by a female superhero. Finally! Sandwiched in between two universe-altering Avengers movies (we're sweating just thinking about Endgame).
Captain Marvel has the unenviable task of introducing a key player a little more than a month away from the conclusion of the series' biggest and most traumatic arc and making us fall in love with her.
Carol Denver has turned into one of the most powerful superheroes in the Marvel Universe at the same time as the Earth is gravitating between two ferocious forces in a fierce war.
And boy, does it succeed. Brie Larson is a sharp, aspirational female protagonist who's as compassionate for others as she is ready to punch them with her laser fists if they stand in her way. Thanos had better watch out.